Pantone Advertising invests in Agfa Anapurna H2500i LED
Pantone Advertising, based in Doha, Qatar, has invested in Agfa Anapurna H2500i LED. In an official statement, Arun Kumar, CEO, said that "Agfa is a brand familiar to everyone in the photographic industry long time. They have very good credibility in Prepress equipment as well. When they entered into wide format, especially in UV printing, we compared their print precision print quality and the Pantone colour matching accuracy. Technically they are giving online support and advice."
The company further informed that "actually we were looking for a small UV machine for some new trendy jobs. When Agfa introduced Anapurna 2500i LED, we decided to go with this machine. This machine can print on any material, with a maximum media thickness of 5cm. We have regular inquiries for direct printing on Glass, Aluminium, Acrylic, Forex, foam board etc., which can do easily with this machine. Almost all rigid sheet sizes are 122 x 244cm. This machine's width itself 250cm, and the media can easily feed horizontally. The colour matching accuracy and the precision print attracted us." The installation was done in ten days.
Pantone Advertising is now planning for a fabric sublimation machine of 3.2m width. It says, "as per the development of technology, we need to update the facility. As per the development of technology, we also have to be updated, and automatically there will be opportunities."
The company informs that they have a growth of 15 to 20% every year. "We are a 12-year-old company in Qatar. We are equipped with Heidelberg offset machines, Computer stationery printing machines, Digital Presses, Wide format machines, Sublimation machines, routers and laser, sign making and letter foaming machines. We have around 60 technical and non-technical staff.
"The pandemic really affected us. The volume of business came down. But for existence, we diversified our business by manufacturing and selling acrylic dividers and protectors for our corporate customers. This helps us to overcome the pandemic period."
Rajesh Yedpallikar, Regional Sales Manager of Agfa, said, "when met Mr. Arun in Qatar who was in search of very reliable brand and print cost effective UV printer which will meet his expectation requirements of Braille text printing, Elevated Graphics, and specially printing Di-Bond sheets Flat Sheets. Which we arranged the required samples from Agfa, Belgium, and was extremely satisfied with Print quality, Colors, ROI which is a success story. The Agfa-Gevaert Group develops, produces and distributes an extensive range of imaging systems and IT solutions, mainly for the printing industry and the healthcare sector, as well as for specific industrial applications. Our Latest new products: Jeti TAURO H3300 UHS - the beast, OBERON 3300 RTR, Softsignages - Avinci CX3200 - Textile Dye sublimation printer with ASANTI - RIP software with latest release."
YOU MIGHT ALSO LIKE
June 28, 2022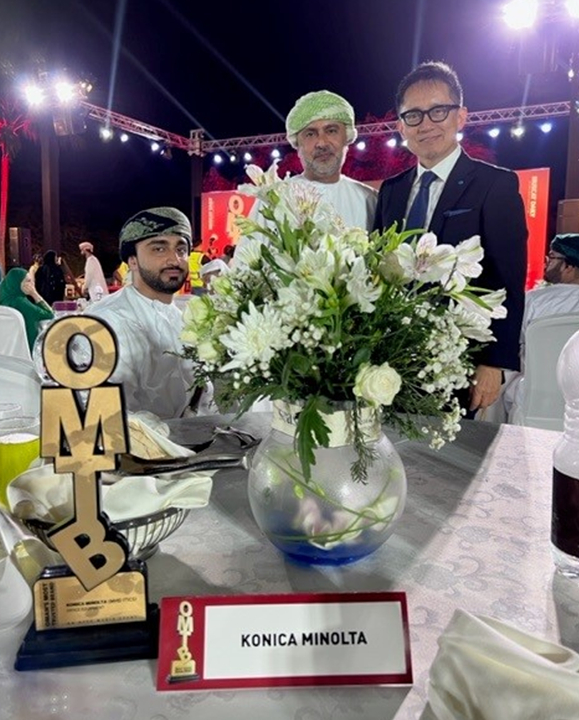 June 28, 2022