GLOBAL Long-term partnership with BOBST boosts business operations for First Group
(From left to right) Aboubaker LOUAI ABD EL-WAHED, Vice Commercial Director, First Co. for Industrial Development S.A.E Ahmed HAMDY, Technical Director, First Carton Mamdouh HARAG, Factory Manager, First Print Louai ABD EL-WAHED, CEO of Packline Group and First for Industrial Development Co. Khalid ABDUL RAHMAN, CEO of First Print Mohammad NABIL, Commercial Director, First Paper Omar MANSOUR, Vice Technical Director, First Co. for Industrial Development S.A.E
With a bold vision to always provide best-in-class technologies and service, Egyptian packaging and print business, First Company for Industrial Development (First Group) is committed to working with partners and suppliers who can help realize their ambitions.
For more than two decades, the company has partnered with BOBST to ensure customers can benefit from state-of-the-art production capabilities and technical expertise. Founded in 2000, First Group comprises three divisions – First Paper, First Carton and First Print. First Paper operates out of two mills and produces more than 180,000 tons of Testliner and Fluting grades of paper each year. First Carton specializes in producing high-quality flexo printed corrugated board containers and has a capacity of more than 280,000 tons per year. Meanwhile, First Print operates a converting facility to produce offset-printed duplex and corrugated containers.
Located in El Obour City Industrial Zone, First Group's plants occupy three sites covering more than 450,0002. The company employs approximately 5,000 people as operators, technicians and engineers and serves local, regional, and international markets.
During the past 20 years, First Group has invested in 21 BOBST die-cutting, folder-gluing and printing machines to enhance capacity, accuracy and sustainability in production. These include two FFG 8.20s and an FFG 618, a DRO rotary die-cutter, a NOVACUT 106 die-cutter, an AMBITION 76 folder-gluer and SP 104BM FOILMASTER.
Louai ABD EL-WAHED, CEO of Packline Group and First for Industrial Development Co, said: "Our focus has always been to have top-of-the-range machines for die-cutting, printing, folding and gluing. We know that if we have the very best machines available, they will go a long way to ensuring we are providing our customers with superior quality products.
"BOBST is a leader in its field and share the same values as us – trust, quality and commitment – which is why we were keen to work with them all those years ago when we first launched the business. I know I can put my trust in BOBST to help us meet, and even exceed, the expectations of our customers, as well as support our business in becoming the market leader for packaging and print production in Egypt." added ABD EL-WAHED.
BOBST machinery has helped First Group deliver continuous improvement in all operational areas and has been central to supporting the company's growth strategy. Ahmed HAMDY, Technical Director First Carton said: "We initially purchased a flexo folder gluer, FFG 618, and DRO rotary die-cutter, which combines die-cutting and printing. We then upgraded and added two 6-color FFG 8.20s. These two machines helped us make a quantum leap in our productivity and break records in our production capabilities. We started at 117,000 boxes in eight hours and are now regularly producing 143,000 boxes in the same time frame. The impact of these machines has been phenomenal."
First Group invested in a training package with BOBST when purchasing the FFG 8.20s. HAMDY commented: "The training provided by BOBST has been of a very high quality and has served to enhance the skills and performance of our technicians in production, mechanical and electrical maintenance.
"Our operators understand machine capabilities better and know how to achieve optimum performance. As a result, we have seen an increase in productivity and have noticed that the lifetime of the machine has been extended. We have always felt supported by the BOBST team, whether contacting customer service and spare parts, or in relation to our preventive maintenance program. The sales team make regular visits to our sites to ensure we are happy with how the machines are running. We have definitely seen a return on investment from our partnership with BOBST!"
In 2020, to ensure the company could respond to market challenges and increased demand, First Group invested in a NOVACUT 106 die-cutter, SP104 BM Hot Foil Stamper and AMBITION 76 folder-gluer.
ABD EL-WAHED said: "BOBST has played a crucial role in our business development over the past 20 years. With cutting-edge technology and knowledge-sharing, the partnership has helped us to better respond to ever shorter deadlines and higher quality products.
"Our focus at First Group is to be ahead of the curve, grow our market share and develop our processes so that we operate efficiently, sustainably and effectively for the benefit of our customers. Having a skilled workforce and valuable supplier partnership, like the one we have with BOBST, is fundamental to achieving all those things and ensuring that we are in a position to respond to future industry demands and challenges."
YOU MIGHT ALSO LIKE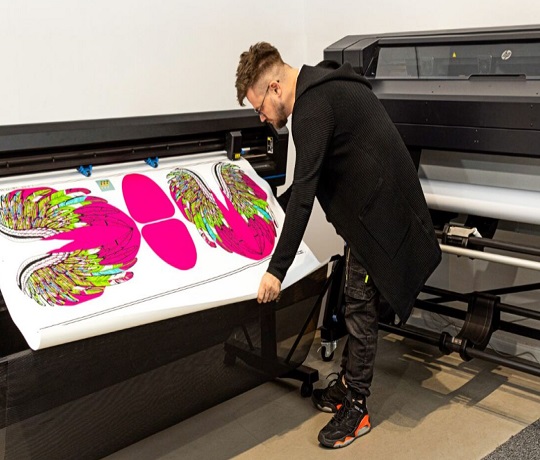 Sept. 28, 2023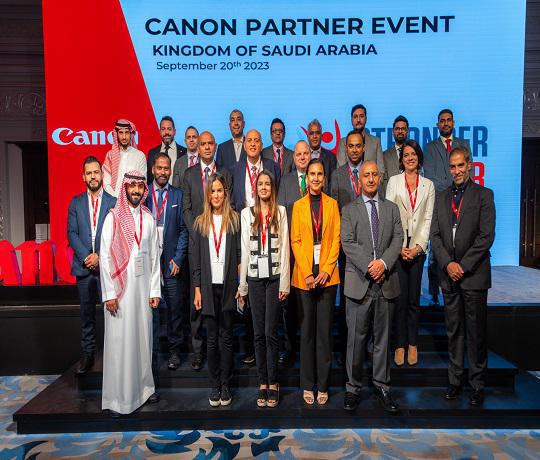 Sept. 26, 2023