Flex-Europa installs Epson flatbed printer at Classic Star Advertising LLC
Epson SureColour SC-V7000 UV Flatbed printer
Flex-Europa Middle East has installed Epson SureColour SC-V7000 UV Flatbed printer at Classic Star Advertising LLC, Dubai. According to Epson's official website, the flatbed printer is 'capable of printing on various media, including rigid substrates. This UV flatbed printer is a flexible, reliable solution perfect for printing outstanding-quality outdoor signage, promotional goods and more.'
Amjad Ali, director of Classic Star Advertising, says, "we trust the supplier Flex-Europa and the advice they give. This is the first Epson flatbed in the Middle East. The supplier advised that this was a very good machine, so we decided to try it as it seemed a good fit for our company. Moreover, the support is excellent. They have come to visit and check the machine many times. They uphold their patience and call us to ensure we are happy, and if we need any support, they are there for whatever we need."
Flex-Europa, formed in early 1992, serves the international sign and digital printing industries.
'Impressive quality of the printer'
The director further explains that Classic Star Advertising has government jobs onboard, and they need to deliver high-quality output. So they chose this machine as it produces impressive quality. "The features that first sparked our interest were the fact this is a 10 colour machine which ensures higher quality and the speed is excellent which means we can turn jobs faster, therefore, making more profit for the company. AED 400,000 is the total value of our investment. The installation time was 3 to 4 days. Now we are looking for one more Flatbed printer for the sister company in the UK." Amjad Ali said.
On their official website, Epson claims that the printer is designed with ease-of-use in mind. The SureColor V7000 enhances efficiency and accuracy with various unique features, including a multi-zone vacuum system that keeps materials securely in place and automatic thickness adjustment to instantly accommodate media up to 3.14" thick.
Classic Star Advertising has been a successfully established signage company for over 15 years; after growing such a big company and realising the rate of success, they also decided to expand to the UK. Under the name of ID Outdoor Advertising Ltd, they started their journey and have been growing ever since thanks to our team here and our amazing clients, Amjad Ali added.
On the impact of the pandemic, the director said, "as we have regular clients at Classic Star, including the government, we were running at about 70% even during the pandemic, so I would say it only affected us slightly in the UAE."
'UAE up to date with latest trends'
He adds, "the UAE is always up to date with the latest trends, new technologies are always arising as I believe this is the biggest place for the industry, Advertising is what the UAE does and is known for. It has the biggest market therefore always the first with new technologies and practices."
YOU MIGHT ALSO LIKE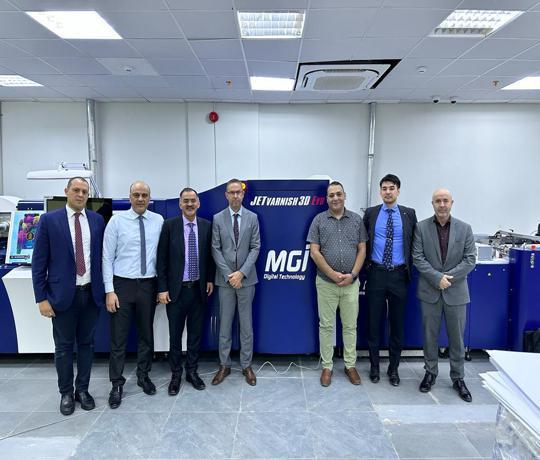 Feb. 2, 2023
Feb. 2, 2023