Canon Middle East Launches the Second Season of AKTASHIF
• AKTASHIF will be a six months programme spread across four modules closing on January 31, 2022.
• The next generation of content creators are encouraged to discover their creative voice to build their dream career path.
• The programme is designed to help aspiring young creatives discover, start, pursue, and unleash their creative career.
Canon Middle East announces today the launch of the second season of its Youth Empowerment programme "AKTASHIF", which aims to discover and develop the next generation of aspiring creatives based in the Middle East. Upholding the values of World Youth Skills Day, the first season of AKTASHIF proved to be a testament to the vibrant and creative youth community in the UAE and the region. The community-oriented programme garnered attention and a commendable response rate from the youth in the region, proving their resilience through the covid-19 pandemic.
Launched by Canon Middle East AKTASHIF is open to participants aged between 14 and 25 who currently reside in the region. This annual career programme is designed to mentor and equip participants to discover, start, pursue, and unleash their creative career.
This year, as a part of the AKTASHIF programme, participants will have access to four themes – 'Food and Travel; Fashion and Beauty; Art and Culture; Health and Fitness', to choose from and have a focused approach while deciding and building their creative future. Additionally, through Canon's 'Mentorship Support' platform, aspiring creatives will have the opportunity to be guided by industry experts and learn from their professional experiences, gain insights on the current market trends, financial planning and more as they build their creative career.
Mai Youssef, Corporate Communications and Marketing Services Director, Canon Middle East and Central and North Africa, said: "After a great response in 2020, we are immensely proud of launching the second season of the AKTASHIF programme. A platform curated specifically for young aspiring creatives in the Middle East to strike the right balance between creative expression, business acumen and entrepreneurial ambition, to transform their passion into a fulfilling career."
She added, "We understand that creative careers are rewarding, and working for yourself is liberating; however, taking those first steps and setting up your own business can be difficult, and that's what we aim to help our youth – next generation of entrepreneurs achieve through AKTASHIF. The programme also underlines Canon's commitment to support the entrepreneurial spirit beyond countries and timelines."
Spread across four modules, participants will work towards building their dream creative careers.
• Module #1: Discover Your Creative Voice is designed to help participants find their artistic voice.
• Module #2: Start Your Creative Journey will challenge the participants to develop a compelling business concept.
• Module #3: Pursue Your Creative Passion will encourage participants to work with AKTASHIF brand partners to build their creative portfolio.
• Module #4: Unleash Your Creative Career will help the participants build a website to launch their creative business.
Participants in the AKTASHIF program will be guided through the four modules to build and submit their business idea by January 31, 2022. Upon completion and successful submission of all the modules, participants will stand a chance to win a host of prizes across multiple categories.
• The Grand Winner of the programme who will be entitled to win AED 15,000 cash prize and AED 10,000 worth of Canon products.
• The 'Production Recognition' and 'Female Entrepreneurship' awardees will receive thousands of dirhams worth of Canon products.
• Top 30 participants selected at the end of the second module, of which 10 will get a chance to win internships with Canon's brand partners while 20 will receive the M50 Canon cameras.
In addition to the above prizes, AKTASHIF winners will also receive business incubator support, website, and hosting packages, along with the best ideas being promoted across Canon social media platforms using hashtags #AKTASHIF and #CanonME.
This year, Canon's second season of the AKTASHIF programme is supported by a number of local and regional partners and an esteemed panel of judges, who will be extending their support to mentor the participants as they build their creative career in the field of photography, videography, and print.
Stay tuned on the AKTASHIF channels for more information on our partners and panel of judges to be announced soon!
For more information and to sign up for the AKTASHIF this year, log onto: https://en.canon-me.com/aktashif-programme/
YOU MIGHT ALSO LIKE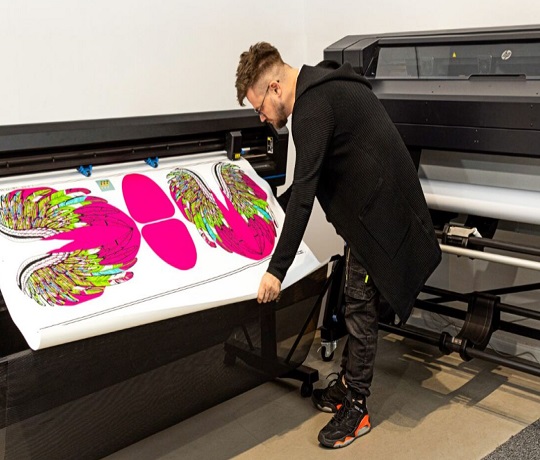 Sept. 28, 2023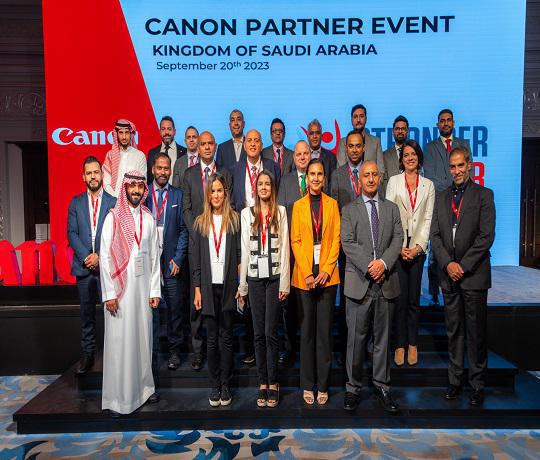 Sept. 26, 2023