Agfa Avinci CX3200
Agfa Avinci CX3200
Avinci CX3200 is 3.2 m wide dye sub textile printer capable of printing on polyester-based textiles
What is it?
Agfa's Avinci CX3200 is a highly reliable and convenient soft signage printer that can print directly to fabrics and onto transfer paper. It uses an off-line calendar unit to ensure perfect fixation. Agfa's dedicated dye sublimation roll-to-roll printer will enable you to create vibrant, high-quality prints on polyester-based fabrics up to 3.2 m wide, including a broad range of in- and outdoor soft signage applications, as well as interior decoration.
The Avinci CX3200 boasts a rich color gamut and delivers deep black, perfect solids, accurate spot color mapping and smooth tonal rendering that is particularly noticeable in skin tones. The Avinci inks are characterised by their flexibility, image longevity and outdoor resistance. They offer stable jetting performance and deliver the same high-quality results, batch after batch. An off-line calender unit fixes the color deeply into the structure of the polyester-based fabrics while evaporating the carrier fluid.
When was it launched at what are the target markets?
It was launched on June 22, 2021, and aimed at soft signage industry, sports wear, fashion industry and home décor. Avinic CX3200 is a 3.2 m wide Dye Sub Textile printer capable of printing on polyester based textiles.
Does it replace an earlier product?
It replaces the earlier model of DX3200. The Avinci CX3200 is driven by Agfa's Asanti wide-format workflow software. Color accuracy is provided by the easy-to-use color management. Using their Calibrated Print Mode feature, new media can be calibrated and profiled in less than 15 minutes, after which the new profiles can be used to guarantee print quality. Asanti controls and automates the entire printing process from file intake to finishing, maximising productivity. Its comprehensive integration of file handling, color management and preflighting guarantees smooth and error-free jobs. The web-based Asanti Production Dashboard offers a view on your running production. It summarizes the jobs produced and reports on quantity printed, media usage, ink volumes enabling you to control your production and to manage your print shop optimally.
What is the USP?
It allows you to print directly on textiles and capable of print on transfer paper media as well. Single person media loading and low inks consumptions are another features. High productivity and a robust design for reliable printing at all times, vibrant prints and a wide color gamut; fine detail rendering; extensive applications scope; low ink consumption; convenient operations and a fast changeover between jobs are another features.
Avinci produces good results with a minimum of jetted ink. This low ink consumption is based on Agfa's renowned Thin Ink Layer technology: a smart combination of particular ink characteristics and our Asanti workflow software algorithms that tune the ink quantities perfectly to the required image quality mode.
What training and support are available?
Full in house training and support available from Agfa UAE and Belgium. Complete and integrated solution are available for printer, inks, workflow software, worldwide service and applications support.
How productive is it?
It prints at speed of 250 Sqm per hr on express mode. Being able to print directly to fabric is easy and ideal for fast handling and for special applications such as flags, where print-though is needed. Transfer paper allows for super sharp prints, eliminates any set-off, and limits media waste to a minimum. In addition, it extends the application scope to sportswear and fashion garments, as well as home décor prints on non-coated polyester fabrics.
What does it cost? How is it sold?
The recommended retail price (RRP) is approximately $220k stand alone printer and requires a separate calendaring unit.
How many are in use?
Currently, the latest CX3200 are around 11 units around the world.
Specifications
3.2m Dye sublimation Printer
Kyocera print heads
4 colour printer CYMK
Direct to garment
capable to print on transfer paper
Max speed of 250 sqm
Stand alone printer
Resolution up to 600 x 1800 dpi
Media types: Polyester-based fabrics, or transfer paper used to create banners, indoor wall graphics, shop decoration, outdoor advertising, light boxes, trade show displays, flags and high polyester-based blends
"Agfa Avinci CX3200 was launched in June 2021."
YOU MIGHT ALSO LIKE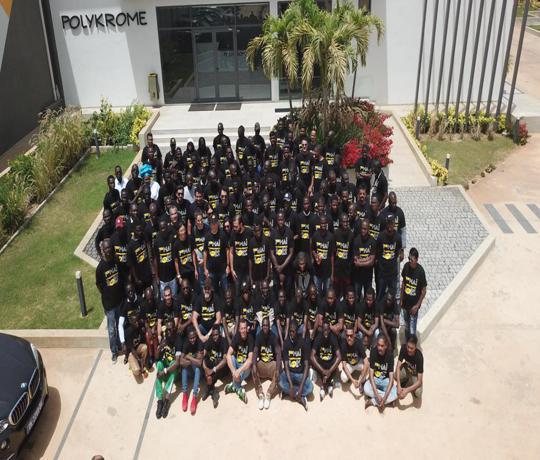 Nov. 24, 2023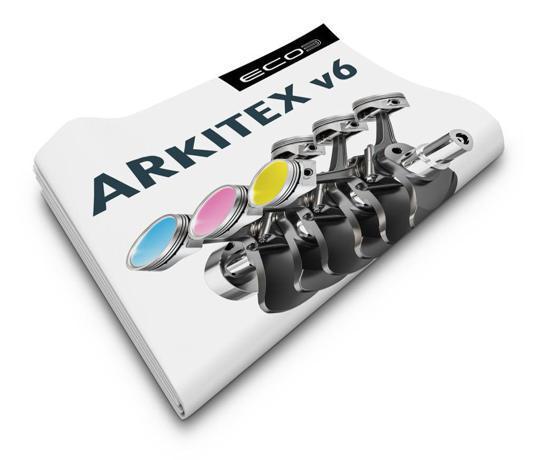 Nov. 24, 2023