Epson – SureColor SC V7000 Flatbed Printer
Epson – SureColor SC V7000 Flatbed Printer
Epson's first UV large format printer offers exceptional image quality, Shihab Zubair
What is it?
The SureColor SC-V7000 is Epson's first UV large format printer, offering exceptional image quality. The V7000 is ideal for printing eye-catching retail and outdoor signage, window displays, hoarding panels, packaging, promotional goods, and décor products. It includes Epson's Micro Piezo printhead with ten newly developed original inks, for accurate colour reproduction for spot and corporate colours.
It allows businesses the flexibility to print on a range of media up to 80mm thick including acrylics, polycarbonates, PVC, glass, aluminium, metal, polyester, foam board, styrene, wood and stone. The printhead layout enables simultaneous high-speed printing and, with the 4-zone vacuum system, it offers real flexibility for production environments.
When was it launched at what are the target markets?
The Epson SureColor SC-V7000 was launched in April 2021 within the Middle East region, building on the success of Epson's award-winning range of SureColor S Series signage printers. The V7000 allows sign and display makers to expand their portfolio of products, to deliver high quality, fast and reliable results on a variety of different media.
Does it replace an earlier product?
The SureColor SC-V7000 proudly marks Epson's entry into the UV flatbed signage print market. As Epson's first UV large format printer, it provides unique features to differentiate and enhance our offering to the signage market. Every feature of the Epson SureColor SC-V7000 has been designed with the customer in mind. This is a robust and affordable UV LED flatbed signage printer capable of fast and quality printing on a wide range of media – any type of surface, despite the size, thickness, or weight.
This is in addition to Epson's successful product solutions such as the Epson SureColor SC Series of eco-solvent and resin ink printers. For instance, for environmentally friendly organisations, Epson's SureColor SC-R5010 Series has the capacity to include a resin ink solution, offering print service providers and creative design agencies the ability to produce a wide range of signage in a more sustainable way, without compromising on the results. For a larger ink capacity, Epson offers the SureColor SC-R5010L.
What is the USP?
The Epson SureColor SC-V7000 provides exceptional image quality, productivity, usability, and safety. With the unique Epson Micro Piezo printhead, the printer has ten newly developed original inks and 3-layer high-speed printing. It helps print with ease and safety with automatic measurement of media thickness, a multi-zone vacuum, and a printhead crash prevent function, Epson Edge Print, proximity sensors.
What training and support is available?
Epson manufactures all the components for the SureColor SC-V7000, including printheads, inks and software, in order to reach the consistent quality levels that our customers expect. The Epson Cloud Solution PORT is a cloud-based system from where you will be able to monitor equipment across several sites, or several printers across one site, from the production floor or remotely, and assist the control of production. This enables efficient production planning, increased uptime and enhanced support. Epson Production Monitor is part of the Epson Cloud Solution PORT suite of apps and allows you to examine the production status in real-time. If an issue occurs, it can be corrected efficiently with minimal disruption to the print run.
How productive is it?
The SureColor SC-V7000 enables businesses to print at high speed with a maximum print area of 2.5 metres by 1.25 metres. The printhead layout enables simultaneous high-speed printing, with white ink and varnish, without losing productivity.
What does it cost? How is it sold?
The recommended retail price (RRP) is around AED 330,563 (US $90,000) and it is sold through authorised partners in the Middle East.
How many are in use?
Currently two printers have been installed in the UAE, and we are scheduled to install a few more in December and further into 2022.
Specifications
UltraChrome UV 10-colour inkset
Printing resolution of 720 x 1,440 DPI
Outstanding print quality
High-speed simultaneous printing even when using white, colour and varnish
Printheads, ink, firmware and software with an ink tank capacity of 1,000 ml
Price from AED 330,563
"Epson SureColor SC-V7000 was launched in April 2021."
YOU MIGHT ALSO LIKE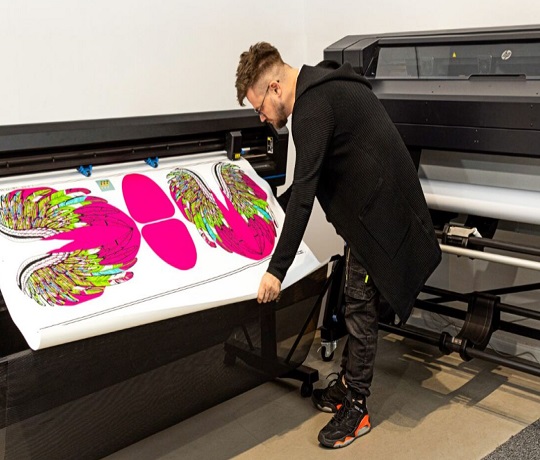 Sept. 28, 2023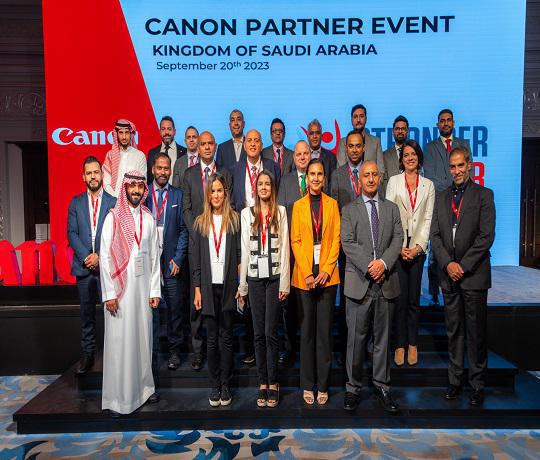 Sept. 26, 2023