A QuickEasy BOS Professional Print ERP Software
BOS Pro - Home Screen
What is BOS Print ERP capable of?
As globalization puts pressure on the market for many industries, and the economy struggles to stand under the weight of a global pandemic, it is essential to identify every tool that could give your business a competitive edge. For many companies, enterprise resource planning (ERP), or as some companies call it, BOS (business operating system), is that tool, and is the secret weapon that keeps them going when others fail.
ERP, or BOS as we'll call it, wraps customer relations management, human resources management, accounting, stock control, management information systems, and supply chain functionality together into one system.
Removing the need for spreadsheets, patchwork systems, or outdated processes, BOS systems improve business performance and communications, streamline complex operations, and simplify the way businesses do things. They utilize a centralized and integrated system to manage every moving part of a business. Business owners use BOS to get instant, effortless clarity on everything that is happening in the business, which makes for a more peaceful sleep at night, and fewer nasty surprises. It is also used for effective decision-making, be it to manage their staff, understand their customers, forecast stock levels, manage accounts, and oversee the business in general.
Ideally, BOS systems should be flexible, scalable and able to adapt to the business, rather than the other way around, but not all BOS systems are designed with the end user in mind.
QuickEasy BOS Professional handles all the manual, time-consuming front office and back-office tasks with ease. Streamlining operations and improving efficiencies, BOS Professional does the following:
Accurate, fast estimates (Offset, digital, large format, flexo and silkscreen)
Full-house CRM (leads, sales, customers, follow ups)
Procurement management
Inventory management
Production planning
Time and job tracking
Full-feature accounting
Live dashboards
Instant reports
There are several business-critical reasons why BOS is more than a 'nice-to-have' but is rather an essential facet of business survival. The current economic climate and the far-reaching effects of Covid-19 mean business owners need to bring resources around them that allow them to work smarter and act leaner to survive.
When was it launched and what market is it aimed at?
Established in 1998, QuickEasy BOS is focused on developing and supporting a cost-effective, easy-to-use Business Operating System that provides all the functionality you would expect from big brand ERP's, to run SMEs efficiently.
Created out of a need to streamline operations in the print and packaging industries, BOS has been doing just that for over 20 years. The software has since expanded to not only provide solutions for print, but for other industries as well.
How does it work?
BOS Professional is a modern Print ERP (enterprise resource planning) system. BOS is a centralized platform that stores an entire business's data in one place. That means your business has a single source of truth, with no version errors, no duplicate data, no redundant information - saving time, reducing risk, and optimizing productivity.
The application can be deployed on a local server or in the cloud, depending on what the business needs. Users are given secure logins with access based on roles, ensuring sensitive business information is only seen by the right people.
The system does all the heavy lifting for the business when it comes to admin, calculations, and automation of mundane tasks. It is quick to roll out and more affordable and cost effective than big-brand ERP systems, while offering considerable value in the fully inclusive modules.
Overview of ERP
Enterprise Resource Planning (ERP) software is business software that gives business owners or senior management information and control into all aspects of the running and operations of that business.
What is ERP software good for?
Integrates 'silo' business functions into one system
Automates a lot of admin back-office functionality
Allows business owners to allocate resources more efficiently
Gives powerful reporting insight into a business, from sales, production, and staff productivity to profit and overall business growth
Improves efficiency at every point
Improves profitability by giving you insight into spoilage and waste
Combats 'patchwork' growth of ad-hoc software additions
Gives senior management more clarity and control
Makes your customers happier due to integrated CRM, sales and service functionality
How does it differ from earlier models ?
The latest version of BOS Professional comes with highly optimized CRM (customer relationship management) functionality. This ensures you don't need to integrate 3rd party applications to the system, as BOS Professional does it all in one platform.
How productive is it ?
BOS Professional automates much of the time-consuming admin that goes along with running a competitive business. This frees up personnel to do more productive, profit-related tasks, improving productivity and efficacy across the board.
1. You can work from home, efficiently
Many organizations have been forced out of their offices and into their homes during lockdown. However, where production and manufacturing may be halted, office and admin functions should be able to carry out their roles without interruption, what with internet-enabled platforms available to most.
Access to BOS through the cloud allows for 'business as usual' to continue. Each employee has full access to their own particular area of business, and each transaction immediately updates the database. This means real-time access to the latest version of data, in one resource. Estimating, sales, scheduling, accounting, marketing, and HR can work from home, and keep the business operational.
Additionally, remote working can remain a viable option for employees, in line with emerging trends on what employees' value in an employer, such as flexible hours and more autonomy. BOS tracks and manages productivity, facilitates interdepartmental communication, and mitigates the perceived risks of working from home.
2. Facilitates leaner, smaller teams
BOS and automation allow you to keep smaller, more agile teams. Small teams are easier to manage, more affordable, and more agile than larger teams. This is possible because BOS handles the mundane, repetitive admin tasks, and thus frees up employees to focus on revenue-generating tasks. No more need for admin-heavy teams as BOS does all the admin heavy-lifting for you.
3. Saves you money, which is good for the bottom line
Reducing overhead and salary costs, pricing products and services accurately, optimizing production, and minimizing waste all make for a leaner, smarter, more profitable business. BOS gives clarity into all of these areas and empowers business decision-makers with accurate information on the best ways to remove bottlenecks, improve productivity, and allocate resources and finances more efficiently.
BOS systems also allow time-consuming, vital roles, such as estimators, to do their work faster and more accurately. This also makes way for less expensive staff resources to be upskilled to use the BOS system to create estimates, instead of hiring a heavy-weight, expensive estimator. Accounting and bookkeeping is another niched role that can now be automated by BOS, with accounting reports updated in real-time, and a simple click or two away, thus significantly reducing the need for a full time accountant.
4. Local is better
Aside from support that is available when you are awake and understands local business needs, now more than ever the benefits of a local BOS supplier have become a matter of business life or death.
With rapid, overwhelming fluctuations in the foreign exchange rate, companies who use internationally manufactured ERPs may have had to deal with a 30% increase on their BOS expenses lately. For a multi-user company that pays subscriptions in dollars, this could be a crippling blow.
Locally installed, trained and supported BOS is still the best option when considering a BOS supplier. The product, the support, and the price all weigh heavily in favor of local businesses with local BOS, without compromising on functionality or reliability.
What is the USP of the product?
BOS Professional handles volumes of data with ease, automates repetitive tasks, and improves efficiency across the board.
Smart estimating that adapts to your industry and is purpose-built for print and packaging businesses.
Quick to install, easy to learn, BOS Professional comes with predefined processes and models that ensure a quick, affordable solution and setup compared to similar ERP systems.
It is purpose-built to streamline operations for print and packaging companies. Each module is designed to ease an operational burden, improving efficiencies, and ensuring you don't pay for what you don't need.
How easy is it to use?
Intuitive and user-friendly.
We have designed BOS around user-friendliness and UX. BOS provides user-based fields and customizable home screens, fast and easy access to data from anywhere in the system, graphical workflow tools and dashboards, with an interface that makes BOS quick and easy.
Features galore.
BOS comes fully stocked with modules, functionalities, and features to control and manage your whole business, from the cashier and finance to the shop floor and warehouse, if you have one or many offices and warehouses, and trade in local or international currencies.
Empowering the user.
Today's evolving economic landscape requires business software to evolve to keep up with the rapid rate of development due to scalability, new functionality, and integration to new applications. To meet these unique demands, BOS empowers users to work independently, be it at home, or in a remote office, creating their own workflows, reminders, schedule and processes.
What service support is on offer?
During implementation of the software, extensive training is carried out with users to ensure minimal disruption to operations and output during and after go-live. Once the software is live, our support and relationship is not ended, as we believe that as your business grows and your customer-demand shifts, so too your business software should adapt and scale with you.
This is why we provide ongoing support through your local Business Agent (Nexware Technologies), as well as through our friendly Helpdesk which provides email and telephonic support. Additionally, we have comprehensive online documentation, so you are never left without help.
How to get a free consultation and demo?
You can schedule a free consultation and demonstration with UAE & GCC distribution partner Nexware Technologies based in Dubai, UAE or send an email to helpdesk@quickeasysoftware.com
Sheeraj Mohamed Rafeek
Business Manager
Tel: +971 4 286 1212
Mobile: +971 55 103 8588
Email: sheeraj.rafeek@nexware.ae
www.quickeasysoftware.com
www.nexware.ae
YOU MIGHT ALSO LIKE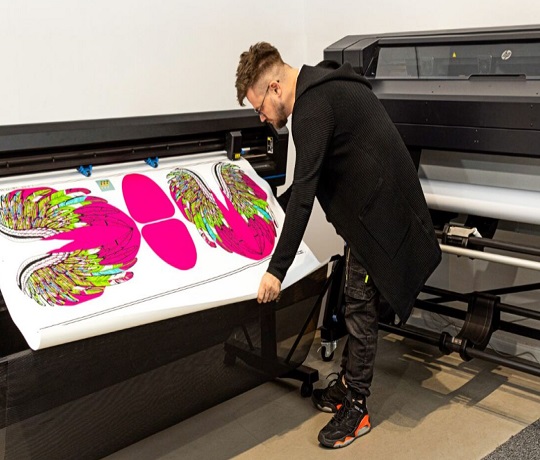 Sept. 28, 2023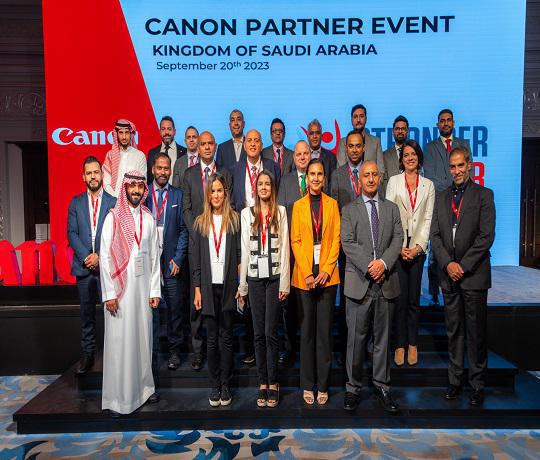 Sept. 26, 2023