FESPA increases activity in Middle East
FESPA CEO Neil Felton
FESPA, the global federation of national associations for the speciality printing community has committed to an increased focus on the community in the Middle East region, beginning with a Leadership Exchange event in Dubai in February 2023.
FESPA recently opened membership to any printer worldwide, through the FESPA Direct membership programme, and now has members in several Middle East and North African countries including Oman, Nigeria, Israel, Kuwait, Qatar, Egypt, Algeria, Benin, United Arab Emirates and Saudi Arabia.
In addition to the Leadership Exchange in February, FESPA has announced plans for further educational events offering technical expertise and insight, as well as a large-scale content-led exhibition to be held later in 2023.
FESPA CEO Neil Felton comments: "I'm delighted to see increasing numbers of printers in the Middle East enjoying the benefits of membership by joining FESPA Direct, and as part of our mission to be the leading globally connected imaging community, reinvesting profits for the purpose of inspiring, educating and growing the industry, we will be delivering in-person events in the year ahead.
As our membership in the region expands, it's important for us to provide the FESPA Direct membership and wider community with opportunities to exchange knowledge and discover business opportunities in several formats."

Ernest Azzam, Regional Manager of HP Dubai comments: "For us, we are excited to see FESPA coming to the Middle East, to help uplift the industry and increase the level of knowledge of the printing segment in the region. We are looking forward to working with FESPA on that and making a difference in the market."
FESPA Leadership Exchange
The FESPA Leadership Exchange event will see senior figures from leading print businesses in the Middle East gather by invitation, to connect with their peers from the wider FESPA global community in an innovative format designed to facilitate business growth and inter-regional knowledge exchange.
The majority of FESPA Direct Members in the region are based in the United Arab Emirates, and with Dubai's strong international connections and excellent infrastructure, it is the natural choice for the inaugural FESPA Leadership Exchange. For details on the Leadership Exchange, membership, and future events, go to www.fespamiddleeast.com.
FESPA membership
Printers interested in joining FESPA can find more information on the range of member services including technical guides, market research, exclusive member content and event experiences at https://www.fespa.com/en/become-a-member/fespa-direct
FESPA Print Census
The FESPA Print Census, the largest global study of the speciality print community, is a unique global research project which collects and shares market intelligence. Now in its third iteration, the Census gives detailed insight into global and regional trends in the industry, highlighting growth application markets and technology shifts.
To take part in the Print Census, go to: www.fespa.com/printcensus/survey
Respondents will receive a copy of the executive summary of the research and be entered into a prize draw for a VIP experience at the FESPA Global Print Expo 2023 in Munich, Germany May 23-26.
FESPA Awards
To recognise and celebrate print excellence, FESPA organises the FESPA Awards on a two-year cycle. The FESPA Awards are the only independent print industry awards, renowned throughout the world of print and signage, as the place where industry standards are set, and the very best printers showcase their talent, contributions, and creativity in 18 different categories.
Shortlisted work is showcased at the FESPA Global Print Expo in Munich, Germany, May 23-26, 2023, and printers must enter their work by January 25th 2023 to be considered. To check out past winners and enter the current programme, visit: www.fespaawards.com
FESPA Profit for Purpose
FESPA, founded in 1962, operating on a profit-for-purpose basis reinvests all profits in the print community through a wide range of activities including technical publications, educational and inspirational events and project funding and has invested more than €7,000,000 since 2015.
FESPA exists to help print – and print businesses – to succeed and grow. All revenues generated by FESPA are actively used for the immediate benefit of the speciality print community.
Whenever someone exhibits or sponsors a FESPA event or feature, or attends a FESPA event anywhere in the world, they are contributing to our Profit for Purpose programme.
By doing so, they're helping us, as an organisation, to develop and sustain a community of printers who are educated, informed and well equipped for a positive and profitable future.
YOU MIGHT ALSO LIKE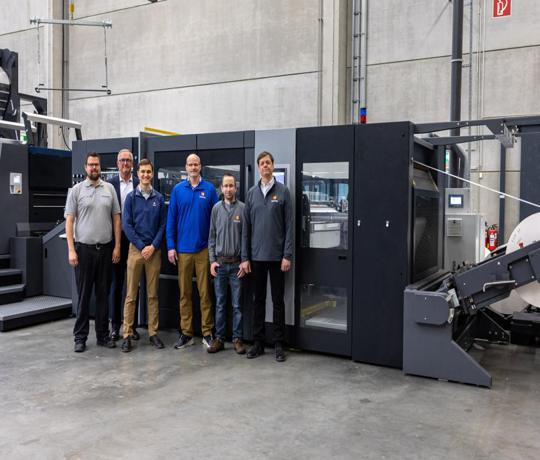 June 1, 2023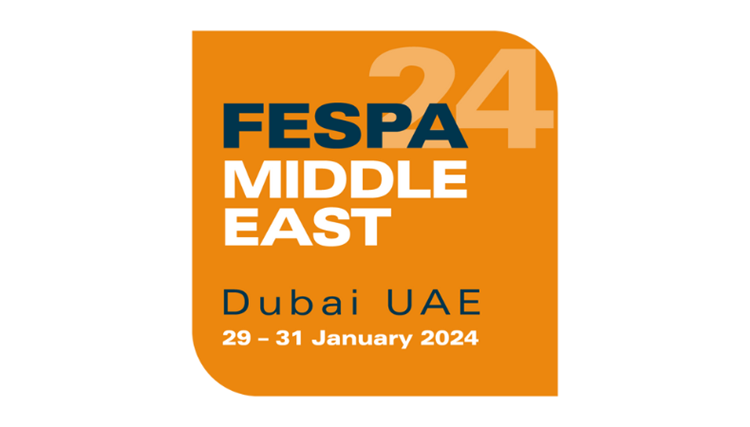 March 28, 2023