Regional Experience Centre to showcase Kyocera's technological advancements
Takuya Marubayashi, President of Kyocera Document Solutions Europe B.V.
GCG's newly-established innovative Experience Centre in UAE is ready to showcase Kyocera's technological advancements through its inkjet production printer: the TASKalfa Pro 15000c. Here, customers can experience Kyocera's cutting-edge technology first-hand and see the huge potential this product offers in the Middle East.
"For important investments, customers expect to be able to interact and experience the product for themselves. With the Experience Centre, GCG's Kyocera-trained experts can help customers to fully appreciate the exceptional value that the TASKalfa Pro 15000c offers," says Takuya Marubayashi, President of Kyocera Document Solutions Europe B.V.
"Furthermore, the Experience Centre experts will demonstrate to visitors the superior output print quality, while also explaining technical elements such as our award-winning printheads and proprietary inks," he continues. "GCG is a strategic partner for Kyocera, and we fully intend to strengthen and increase our activities in the Middle East region."
The TASKalfa Pro 15000c is a high-speed production four-colour CMYK inkjet colour printer that combines reliability, flexibility, and consistency at up to 9,000 A4 impressions per hour in colour or monochrome. But it's much more than a printing device; value-adding capabilities such as media flexibility and tremendous finishing options make the TASKalfa Pro 15000c the perfect fit for transactional, direct mail, and trans-promo print environments. That's not all: Kyocera's eco-friendly, water-based pigment ink and reduced energy consumption means businesses can now increase their sustainability without sacrificing quality.
"Our R&D division in Japan has been working on some exciting updates which are expected to open up new segments in production print," adds Marubayashi. "Whilst we are unable to disclose this information right now, please keep in close contact with Kyocera via GCG or by reaching out to us directly. We will share all relevant information in due course."
Kyocera Document Solutions Europe's president, Marubayashi, is also keen to underline the importance of customer-centric innovation at the organisation. "The pandemic changed the way the world conducts business," he explained. "We approached these challenges mindfully, always keeping our customers and staff at the front and centre of our activities. Kyocera implemented hybrid working which has proven to be a success across our organisation."
The hybrid working experience didn't just work for Kyocera, but it motivated them to push further innovation for their partners. "We have accelerated many key business areas to support our customer's changing needs through our strong portfolio of products," Marubayashi elaborated. "We are a solutions partner; we work with our customers to understand their challenges and needs. We help them choose the right tools for their business, to help them improve their work efficiency and productivity. There is no 'one size fits all' – our total solutions approach focuses on specific customer pain points within specific verticals. But the key here is partnership; we pair our customer's organisational knowledge with the best of Kyocera innovation to deliver real benefits. The pandemic accelerated this approach even further."
About Kyocera Document Solutions Europe
Kyocera Document Solutions Europe is a group company of Kyocera Document Solutions Inc., a global leading provider of total document solutions based in Osaka, Japan. The company's portfolio includes reliable and eco-friendly MFPs and printers, as well as business applications and consultative services which enable customers to optimize and manage their document workflow, reaching new heights of efficiency. With professional expertise and a culture of empathetic partnership, the objective of the company is to help organizations put knowledge to work to drive change.
Kyocera Document Solutions Inc. is a group company of Kyocera Corporation (Kyocera), a leading supplier of semiconductor packages, industrial and automotive components, semiconductor packages, electronic devices, smart energy systems, printers, copiers, and mobile phones. During the year ended March 31, 2022, the company's consolidated sales revenue totaled 1.8 trillion yen (approx. US$15.1 billion). Kyocera is ranked #665 on Forbes magazine's 2022 "Global 2000" list of the world's largest publicly traded companies, and has been named by The Wall Street Journal among "The World's 100 Most Sustainably Managed Companies."
YOU MIGHT ALSO LIKE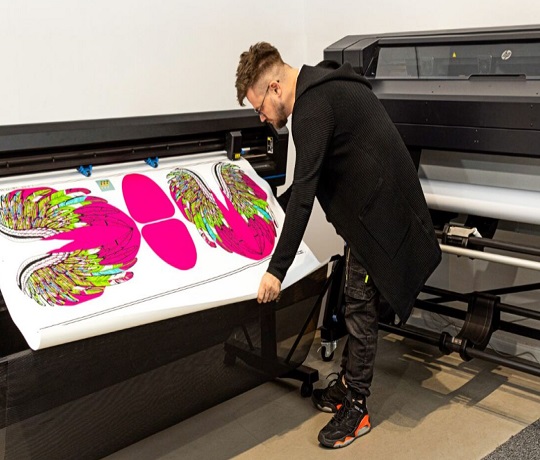 Sept. 28, 2023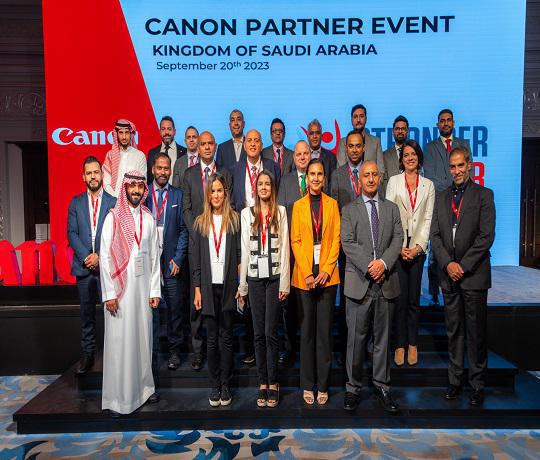 Sept. 26, 2023