Mepco Gulf announces the appointment of new GM
Mepco Gulf has announced the appointment of its new General Manager, Marcel Mhanna
Mepco Gulf has announced the appointment of its new General Manager, Marcel Mhanna, who joined the team on the 1st of September 2022 and is based in Dubai. Marcel brings more than 17 years of work experience as a Manager/GM, directing various business departments, planning and implementing objectives, and ensuring the smooth running of the departments.
At Mepco Gulf, he will oversee the organization's overall direction with responsibility for developing and implementing strategies and policies to ensure that the group will meet its objectives. He will also Monitor the organization's performance indicators, including budgetary and financial activities, taking the required actions to optimize productivity and maximize profit.
Over the years, Mepco Gulf has changed for the better, by adopting a new look that reflects innovation and growth.
They have united our group of companies under "Mepco Gulf" as well as released a new logo and website redesign, that will all work with the company's growing business model.
They are exhibiting in Paperworld ME, from the 15th to the 17th of November 2022, at "Dubai World Trade Centre." During the exhibition, they will showcase our portfolio of Office Communication papers, including our Digital range, Color Copy, Value Added Products, as well as Monochrome photocopy paper.
They will also be launching the newest addition to their product range: High-Quality Virgin White Top Kraftliner, used for the production of Corrugated Boards. The Nordic fibre paper is used for the production of various types of packaging, particularly for home appliances and food.
The company says that its old motto "Your partner in paper" has evolved to their new motto "Making Trade Sense".
Their sales team operates from five offices & branches: Dubai (UAE - Headquarters), Beirut (Lebanon), Coimbatore (India), Cairo (Egypt), and Nicosia (Cyprus), covering more than thirty-six countries in the Middle East, North Africa, and Indian sub-continent for the most reputed Paper and Board manufacturers in the industry.
YOU MIGHT ALSO LIKE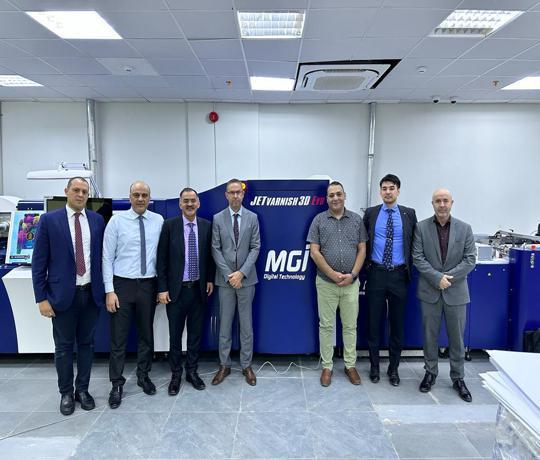 Feb. 2, 2023
Feb. 2, 2023