Express Plast reveals how BOBST flexo technology has been transformational for its business
BOBST 20SEVEN CI
"You could say we were a category D company in terms of our size and scope. But after we invested in the flexo machines, we moved to C, then B and now I would say we are category A. It been transformational for us."
Ashraf Hassan, Managing Director at Egyptian company Express Plast, is talking about his company's decision to invest in BOBST flexo technology and the impact it has had since.
"We have been operating for more than 35 years," he says. "But it is during the last two or three years that we have really made huge strides forward."
Express Plast Co. is a leading Egyptian packaging company that manufactures flexible packaging materials for a range of industries, including food & beverages, clothing, pharmaceuticals and agriculture. The company has always been committed to producing high-quality packaging materials, and prides itself on staying ahead of market trends. That's why, when they noticed a trend in customers requesting more short runs, in shorter timeframes, with more diversity at the same high quality, Hassan and his team knew they had to upgrade.
In 2018, Express Plast invested in a BOBST CI-Flexo 20Six, which gave them the flexibility they were looking for. With a printing speed of up to 500m/min and a web width of 1,300mm, the machine was able to address the demands of a wide range of applications. The press features a smartGPS off-press set-up system and can be used to print films, foil, laminates, shrink sleeves, PVC twist wraps and more. The system reduced job change over times and waste during set-up to almost zero.
"Almost overnight, the flexo machine allowed us to produce new applications, increase our production capacity, and streamline our operations," says Ayman Hassan, Technical Director at Express Plast. "This made it possible to respond with agility to customer requests. We are an entirely self-funded organization so any major investment such as this is a big consideration. But I'm pleased to say it worked out excellently and put us on a new trajectory."
A virtual demonstration leads to second BOBST investment
The company showed for a second time that it has great foresight and a willingness to take a calculated risk, when it invested in a second BOBST machine in 2020, just as the COVID-19 pandemic was about to change everything.
"Business was already booming, pushing our capacity to the limit," explains Ashraf Hassan. "Then with the pandemic, it went to another level, with high demand particularly in the food sector necessitating an increase in production capacity."
Express Plast identified a second BOBST flexo printing press – the BOBST 20SEVEN CI – as the solution. However, there was one key problem. With lockdowns in place and travel at a standstill, there was no way for the Express Plast team to go and see the machine for themselves. Fortunately, BOBST had adapted quickly to the global crisis, deploying live streaming demonstrations from its Competence Centers, providing an immersive experience to allow customers to discover the latest printing and converting technologies.
Through these live demonstrations, the team at Express Plast were soon convinced they had found the right option.
"We were one of the very first companies to buy a machine entirely based on videoconference," says Hassan. "It was a bold move, but it also felt as though there was little risk. We saw all the components of the machine through the video streaming and we discussed the technical elements in detail with the BOBST team. We also had complete confidence in BOBST because by this point, we knew and trusted them as a company."
The BOBST 20SEVEN CI is a 10-color CI flexographic printing press, with an impressive mechanical design enabling increased efficiency and process control. The machine is based heavily on the 20SIX, but with several enhanced features designed specifically to tackle the growing interest in printing with extended color gamut (ECG). BOBST has long been an advocate of ECG, a technology associated with notable efficiencies and great printing quality.
Demand for consumer goods in Egypt increased dramatically, especially during the early months of lockdown, but Express Plast was able to deliver what its customers needed on time and at the highest standards.
For Express Plast, it was another huge milestone on their upward trajectory towards becoming one of the leading packaging printing companies in Egypt.
"The transformative impact of the BOBST machines cannot be overstated," says Ashraf Hassan. "Perhaps it is a bit different for companies that are already large and well established, but for a company like ours, investing in these machines can completely change your outlook. We are very proud of all we have achieved over the past few years and whatever the future holds, we feel ready to face it."
YOU MIGHT ALSO LIKE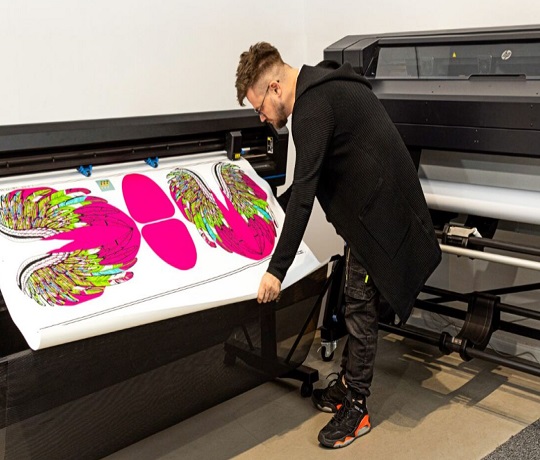 Sept. 28, 2023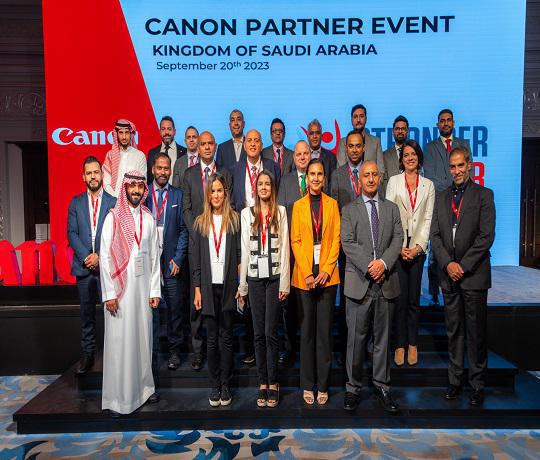 Sept. 26, 2023