Konica Minolta Business Solutions Europe GmbH has won the Buyers Lab (BLI) Pacesetter Award 2023-2024
Remote services are becoming increasingly vital as more companies adopt hybrid workstyles. Technical service providers need strong remote service offerings to support mixed working environments, keep devices functioning, and ensure service is at the highest level. As more people are using MFPs at home to handle work-related tasks, print industry leaders must service these devices without being physically present.
Keypoint Intelligence invited the leading document imaging OEMs to answer an in-depth questionnaire and provide a briefing to our analysts on the remote services they offer to consumers who need to resolve MFP issues. We focused on areas like their vision of providing services remotely, the innovations they are making, their achievements, how they are serving the remote worker and the enterprise, regional marketing, and channel activities. In the end, Konica Minolta stood out from a strong field to claim the Buyers Lab (BLI) 2023-2024 Pacesetter Award in Remote Service for the Western European market.
Following the initial outbreak of the COVID-19 pandemic, Konica Minolta set out to establish default remote services in Europe to remove the need for onsite service. Ever since, they have developed and honed secure solutions designed to streamline the process of rectifying MFP issues the first time around at a low cost, whether it be from data collected from Konica Minolta devices or the use of virtual assistant tools.
"Konica Minolta is leading the charge in providing exemplary remote services to fix MFP devices in the Western European market," said Keith Haas, Analyst at Keypoint Intelligence. "Between the development of AR technology with AIRe Link, continually enhancing predictive models, and providing enterprises with various services to monitor and manage their remote workers among other points of innovation, Konica Minolta's customers are set to work productively and efficiently regardless of where they work."

YOU MIGHT ALSO LIKE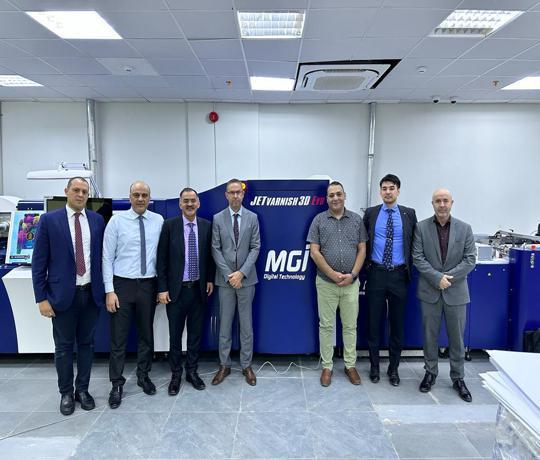 Feb. 2, 2023
Feb. 2, 2023