Afra International DMCC in GPP
UAE Afra International DMCC in GPP Armin Vans By Admin Blog single photo Mr Vinay Krishnan, General Manager at Afra International DMCC
Vinay Krishnan, General Manager at Afra International DMCC, shares the experience of participating in the GPP 2022. "Footfall is satisfying. We also had people from the whole GCC area, especially from the Kingdom of Saudi Arabia. Also, some African clients were there. It was a very positive show. It is one of our most important shows. The event was a great one when it came to footfall and level of participation.
"I think there should be options to display more equipment. Customers come here to see machines and solutions. The main issue with the participants is the high cost of bringing machines and handling charges. The organisers may come with some options like incentives for bringing machines, which will give an excellent advantage to the show. The support system should be from the organisers and venue managers.
"Afra's focus is to bring a proper product mix. We had a new product launch this time also. We are also coming up with ROI guaranteed sustainable bags. With this, printers can have a much ROI. Our focus is always on ROI guaranteed yet sustainable. That has been one of our vital areas."
YOU MIGHT ALSO LIKE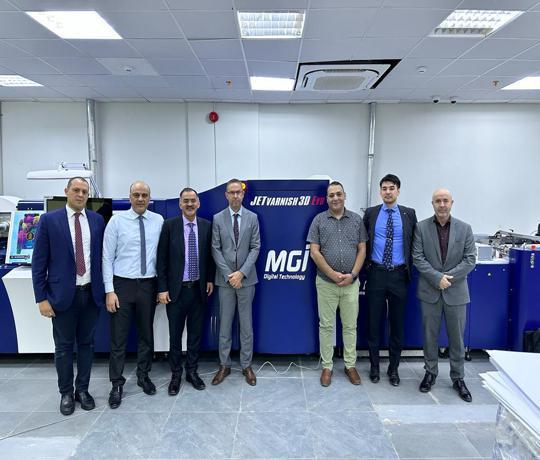 Feb. 2, 2023
Feb. 2, 2023