Canon's 'Celebrating You' event honours top 120 managed printing services customers in Qatar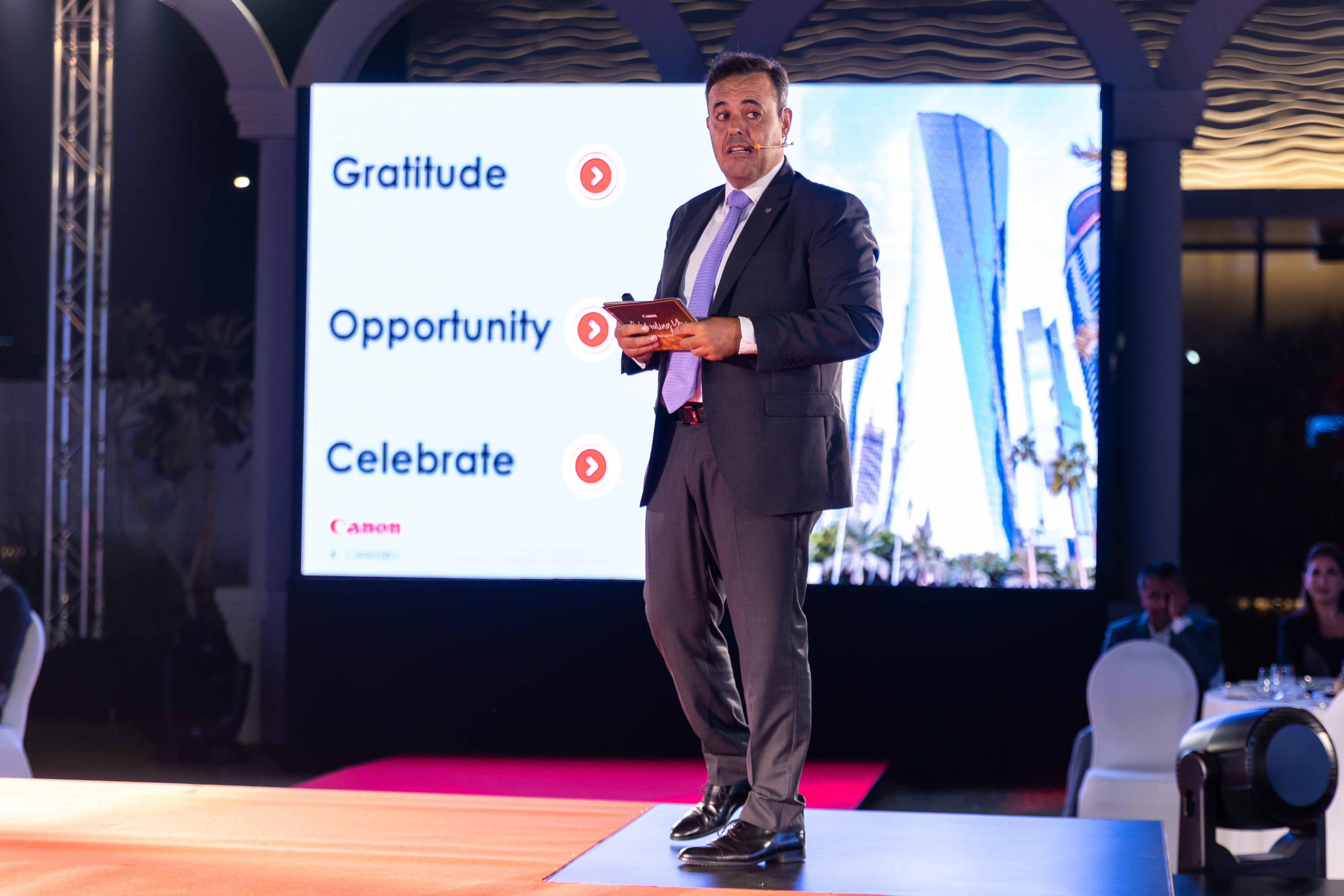 Canon Middle East has honoured its top 120 Managed Printing Services (MPS) customers at a special event at the Waldorf Lusail​ Doha on 15th March 2023. This exclusive gathering under the banner of "Celebrating You" appreciated customers from different industries such as Education, Hospitality, Government, Banking & Finance, and Construction. It also provided an opportunity to build stronger relationships with leading government, semi-government, and private sector entities.

The "Celebrating You" event in Qatar is the first of a series of events in the region that will focus on building stronger partnerships with its customers. It will be replicated at later dates in the UAE and KSA and will involve over 600 large Managed Printing Services (MPS) customers across the three countries. The objective of these events is to enhance Canon's relationship with its customers and provide them with valuable networking opportunities.
The "Celebrating You" event featured a panel discussion, a motivational speech by Dave Crane, a gala dinner with exclusive entertainment, a game show with prizes, and an awards ceremony for top-performing customers and Canon employees. The event showcased innovative strategies to help customers reduce costs and improve printing and imaging efficiencies. It highlighted customized solutions from Canon's Managed Printing Services (MPS) core services, such as fleet management, print optimization, remote monitoring, and customer reporting, as well as enhanced services such as multivendor management and enterprise-grade support.
As a way of showing appreciation for their loyalty to Canon's products and services over the years, guests at the event received unique, gold-plated awards made from actual Canon product and machine spares.
Shadi Bakhour, Business Unit Director at Canon Middle East, said: "Canon is excited to demonstrate its appreciation for its customers and their loyalty, and this event marks the beginning of a continued successful partnership. The event is an opportunity to celebrate and thank our clients in a memorable way. Our large Managed Printing Services (MPS) customers are aware of the advantages of our advanced technologies and understand that we are their partners in digitalization. We appreciate our customers' current digital maturity and can help them identify and implement improvement opportunities. In the next phase of our relationship, we will work together to create customized digital transformation journeys that align with their specific business needs."
At Canon's MPS event in Qatar, important customers, and business leaders engaged in discussions on topics that are significant to Qatar's future development. These topics included the anticipated impact of the 2022 World Cup on the economy and its influence on Qatar's future. The group also discussed what they have learned from the pandemic and how Qatar was a major market and player on the global and European stages.
In addition to the discussions, the Canon MPS Qatar Awards recognizes top customers and resident engineers who have made significant contributions. The awards include the Game-Changer, the Global Ambassador, the Golden Milestone, the Growth Mindset, and Special Recognition categories. Canon's Resident Engineers, who are based on customer sites, will also be recognized for their exceptional performance.
Canon's Managed Print Services (MPS) offer a way to digitally transform businesses by integrating cutting-edge technologies to manage print and scan infrastructure with ease and security. It allows for the creation of an optimized, secure, and sustainable print and scan environment with services and solutions available through the cloud, in a hybrid setup, or on-premises. This service promotes seamless collaboration between home and office environments, under a single contract, and enables efficient and productive workflows from any location, at any time. A comprehensive approach to managing and optimising a company's printing infrastructure. Canon helps businesses to reduce their printing costs, improve their document management processes, and increase productivity.
YOU MIGHT ALSO LIKE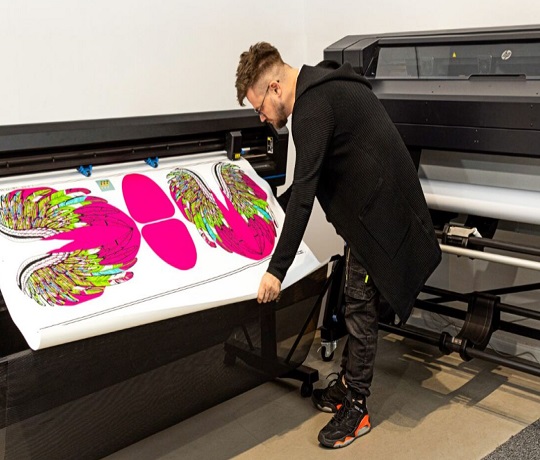 Sept. 28, 2023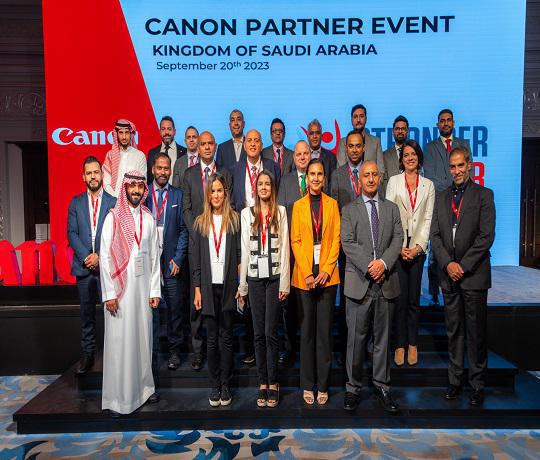 Sept. 26, 2023