Konica Minolta bags Oman's Most Trusted Brand Award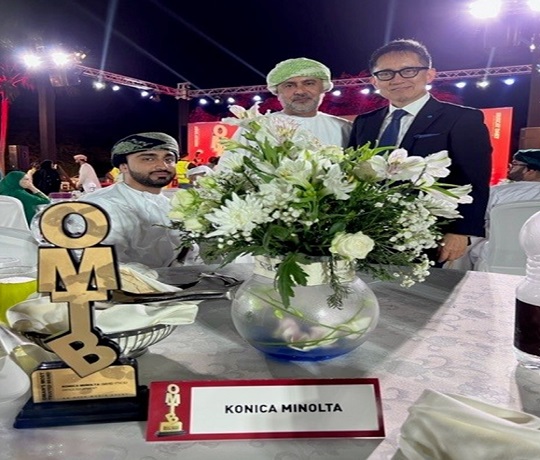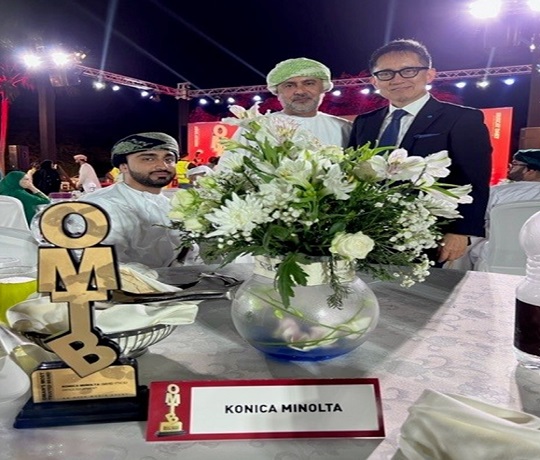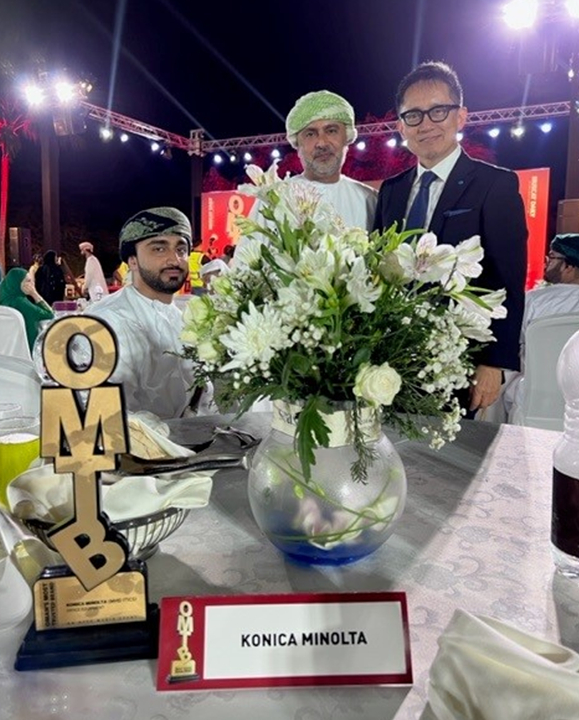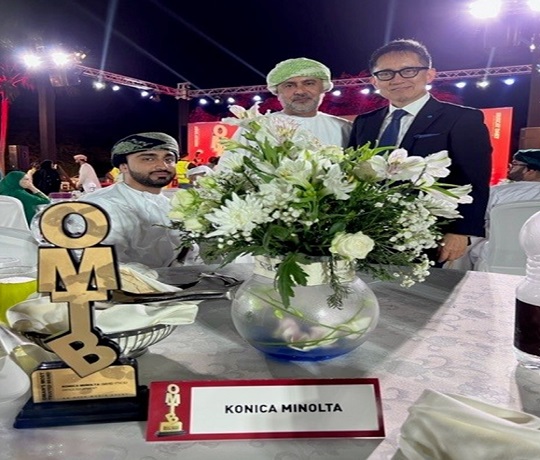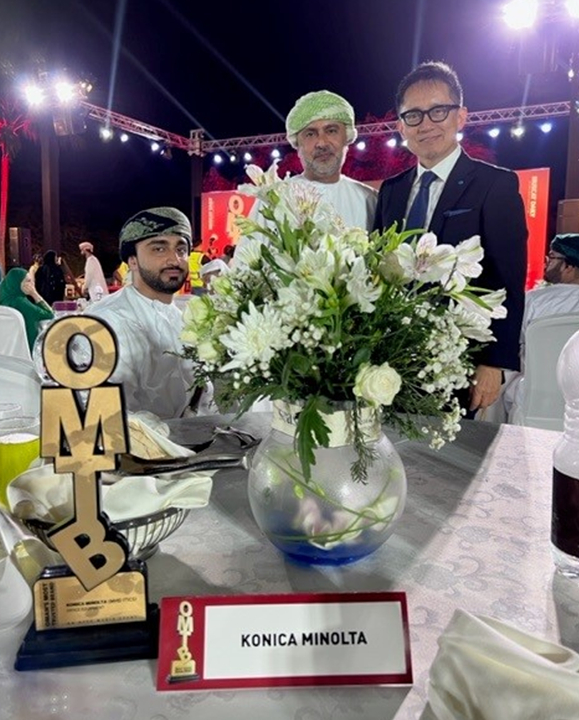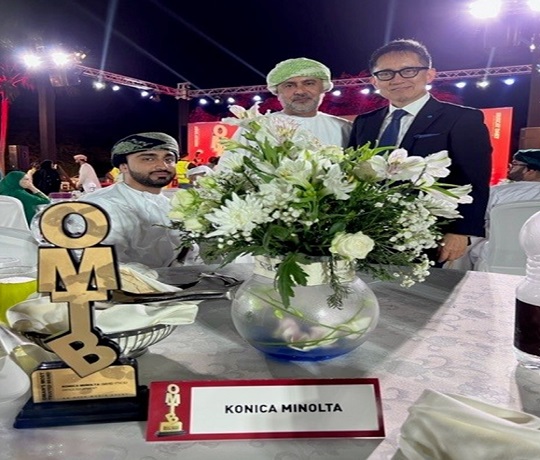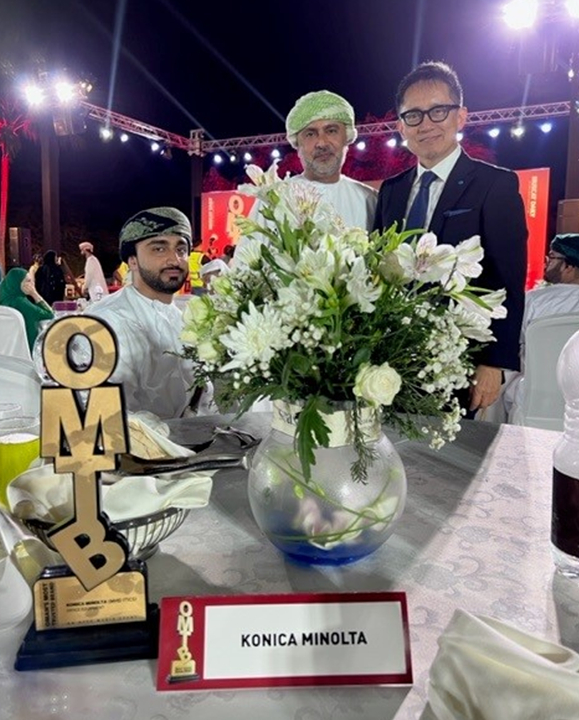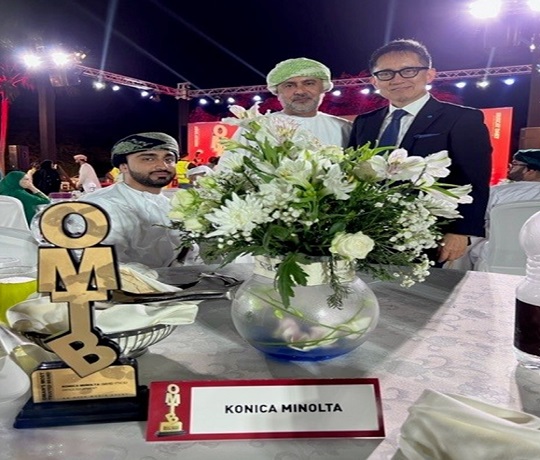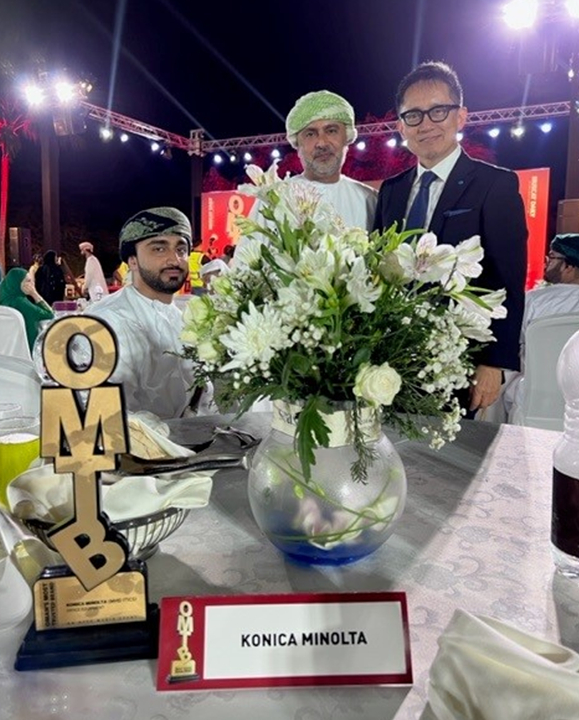 Konica Minolta was honored with Oman's Most Trusted Brand Award in the "Office Equipment" category. Mohsin Haider Darwish (MHD)- Infrastructure, Technology, Industrial & Consumer Solutions (ITICS) complements the brand's vision in Oman by remaining steadfast in delivering quality products and services. "We would also like to extend a heartfelt thank you to all our esteemed customers who have placed their utmost trust in our products and services and voted for Konica Minolta in the survey", stated Mohsin Talal Al Bahrani.
Konica Minolta's journey started 150 years ago, with a vision to see and do things differently. We innovate for the good of society and the world. The same purpose that kept us moving then keeps us moving now.
Konica Minolta Business Solutions Middle East, based in Dubai DMCC, United Arab Emirates, is a wholly-owned subsidiary of Konica Minolta Inc., Tokyo, Japan.
Konica Minolta enables its distributors and clients to champion the digital era: with its unique imaging expertise and data processing capabilities, Konica Minolta creates relevant solutions for its customers and solves issues faced by society.
The company delivers services and distributes systems and solutions that fulfill all the requirements of the entire document life cycle for clients in the office and Commercial/Industrial production printing area.
Konica Minolta's Optimized Print Services Plus (OPS+) concept combines consultancy, hardware, software implementation, and service operation in order to enhance business process efficiency and cost-effectiveness. Its product range extends from color and monochrome multifunctional and industrial production printing systems, to laser printers and all-in-ones, and to management software that integrates devices seamlessly into work processes and IT environments.
Konica Minolta's Igniting Print Possibilities offering helps printers, converters and brand owners maximise workflow automation to increase efficiency. The company delivers consultancy in all communication matters as well as top-of-the-line production, packaging as well as label printers. Its finishing devices create print products that stand out and create added value. Konica Minolta has established itself as the production printing market leader for more than a decade in the Middle East and Africa, Central Asia, Europe (InforSource).
For an increasing number of organizations, success today is more than the narrow definition of financial prosperity – it also includes protecting the environment and having a positive impact on their workforce as well as the societies they are embedded in. With its commitment to the Sustainable Development Goals (SDGs), Konica Minolta has pledged to consistently pursue its sustainability and social responsibility goals.
The company has been repeatedly recognized for its rich history of social contribution as well as for working towards achieving the SDGs throughout its business and supply chain.
Konica Minolta is listed among "2023 Global 100 Most Sustainable Corporations in the World" and received a GOLD Level Recognition Medal in the EcoVadis sustainability ratings for 2023.
YOU MIGHT ALSO LIKE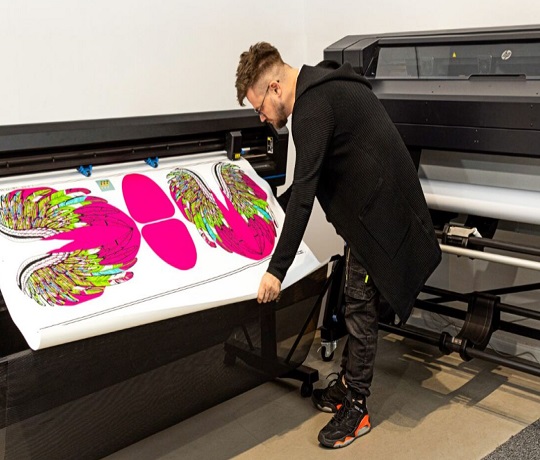 Sept. 28, 2023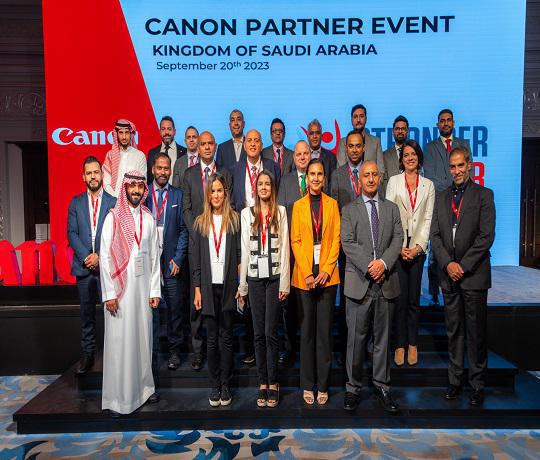 Sept. 26, 2023