Laser AG enhances quality control operations with BOBST Digital Inspection Table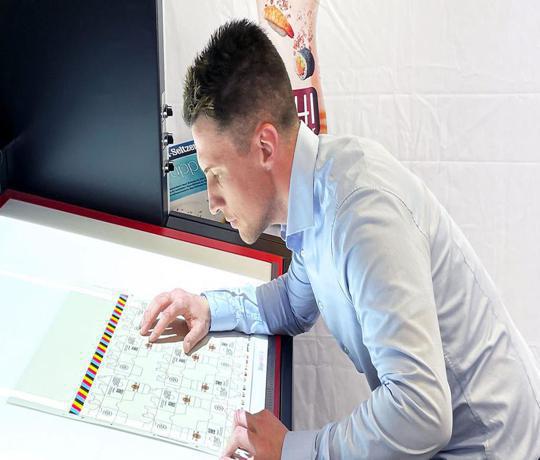 Offering a large range of services – from packaging development and customization to printing and finishing – Laser AG has opted for the inspection table to digitalize and improve its quality control process.Laser AG is a leading packaging business based in Gontenschwil, Switzerland, serving brands in the food, tobacco, pharmaceutical and cosmetics industries, the business supplies a wide range of cartonboard packaging, cut and die-cut labels, shrink sleeves and die-cut direct mailing products.
Established in 1952 by the Laser family, the company's board of directors is composed of the family's second and third generations, and today, Laser AG has a workforce numbering over 100 employees. Supporting customers from design and prepress to a high-quality finished article, Laser AG has built a reputation for quality, precision and speed. Reflecting changes seen across the global packaging market, the company sought to make better use of digitalization, connectivity, and automation.
For over 20 years, Laser AG has been working with its own Enterprise Resource Planning (ERP) system. Exploring potential technologies that would enhance its quality assurance operations, the DIT was the perfect match. Dr Andreas Hitzler, Managing Director at Laser AG, explains: "We were looking for a solution which would allow us to develop our in-house digital network and it was clear that ideally, it would have to integrate effortlessly into our ERP system."
Laser AG selected the BOBST Digital Inspection Table (DIT) 106 for folding carton as the ideal complement to its packaging operations. The innovation is a standalone quality inspection unit, designed to make zero-fault packaging effortless. DIT is suitable for 106 format die-cutters and hot foil stampers, as well as folder-gluers and CI flexo printing presses. With precision and speed at the heart, BOBST DIT helps packaging converters to control cost, shorten makeready time and curtail waste. Crucially, its accuracy helps to eliminate expensive and reputation-harming recalls. Following the investment and installation of the DIT, Laser AG found significant advantages in quality, as well as a reduction in downtime.\
Tobias Frank, Production Manager and Deputy Managing Director at Laser AG, explains: "We installed the DIT in our pre-press department, where we feel it adds an extraordinary level of value to our workflow. We use the machine to check all print products before we make the printing plate, whether that's for packaging, labels or specialty products. Previously, we had a complex foil filing system and made a 1:1 print example of every single job that came in, which we then checked.
"Fitting perfectly into our workflows, when we assemble a print sheet, a PDF is created and automatically sent through to the Digital Inspection Table. By projecting the whole sheet assembly onto the unit, we can check internally defined control points and identify any potential issues before they happen. If the print sheet is good to go, we then make the printing plate. Then, the first printed sheet goes to prepress again, and is projected using DIT. We can then see whether any errors have occurred during plate exposure, which helps us to create a slicker, faster and more reliable quality assurance process."
"The DIT is used by a cross-section of Laser AG team members, predominantly prepress staff, but also by our media technologies and die-cutting machine operators. The speed and reliability of DIT means that through our 3-shift operation with large amounts of unsupervised working hours, we can reduce our downtime and remain highly productive." This provides an added layer of confidence in what is produced, combining ultimate speed and precision. The business has also noted that the installation of a BOBST Digital Inspection Table has reduced the risk of downtime on its press.
Frank adds: "With the DIT, we can also check varnish plates before printing, which is a fantastic advantage. Previously, we have experienced downtime in our operations because the correct varnish plate wasn't used, or because some varnish windows were in the wrong place. Now, we can put the varnish plate on the DIT unit and project the sheet assembly PDF directly onto it, to check that the varnish is all applied correctly in the appropriate areas. It's giving us greater control in quality assurance, while also speeding the process up significantly."
Developed by BOBST to support packaging converters, DIT provides the ultimate in digital efficiency. With automatic and consistent data capture, the innovation provides data-driven insights and fits smoothly into existing digital workflows. The machine improves printing, cut-to-print, creasing, patching, hot foil stamping and braille embossing quality processes, and makes reporting simpler. Able to handle a maximum sheet size of 1,300 x 790mm, DIT comes equipped with three 4k projectors up to 6 pixels per mm, delivering 20MP photographic quality records of all checks. The machine can integrate seamlessly with HMI SPHERE, enabling operators to directly control and adjust machine parameters.
With each job that leaves the company, Laser demonstrates its reputation for quality. Dr Andreas Hitzler comments: "When it comes to quality, we leave nothing to chance. As we look to build a smoother, intelligent workflow with connectivity at the heart, BOBST makes an ideal partner. By extending the digital network within our company, we have been able to achieve a significant increase in quality and a reduction of downtimes."
YOU MIGHT ALSO LIKE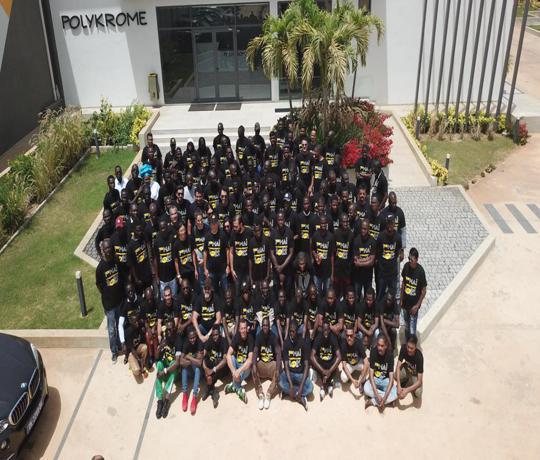 Nov. 24, 2023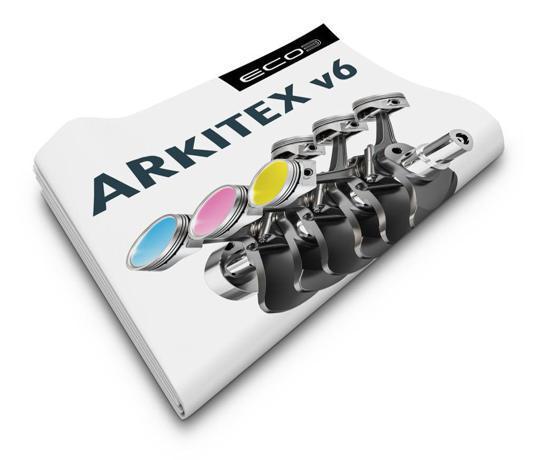 Nov. 24, 2023