Final Touch" State-of-the-Art Digital Print Service Facility with Office Supplies Company (Hoshan) and Konica Minolta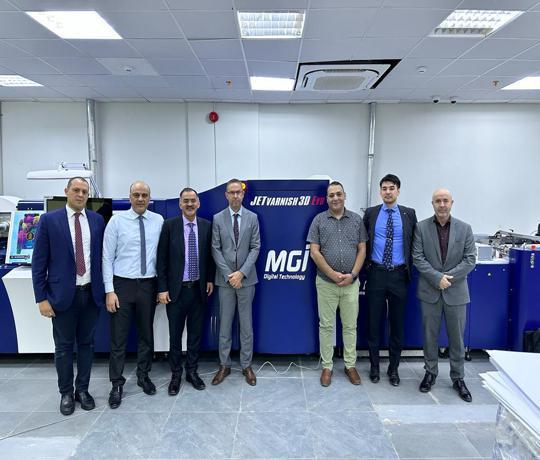 Konica Minolta has unveiled the story of Final Touch who established a "State of the Art" Digital Print Service Facility with Office Supplies Company (Hoshan) in the Kingdom of Saudi Arabia and Konica Minolta.
Final Touch, a fast-growing organization in the Digital Print Service domain had set up a 1st of its kind facility in the Kingdom of Saudi Arabia and in the entire Middle East region. This is a unique digital print service facility with advanced innovation meeting customer requirements and resolving print industry challenges that are usually encountered with traditional print technologies. Final Touch selected Office Supplies Company (Hoshan) and Konica Minolta to design and build this unique printing solution with innovative concepts and new technology, and larger and versatile digital print sizes, in multiple combinations of applications.
Final Touch's partnership with Office Supplies Company (Hoshan) and Konica Minolta started in 2021 with the launch of their 1st branch as a mid-size digital print facility, offering commercial and packaging applications utilizing Konica Minolta Production Printer AccurioPress C6100, AccurioLabel 230 for short-run labels and MGI JetVarnish 3DS for embellishment to add value on printed jobs with spot UV and foil applications.
The first journey with Konica Minolta solution and the high-quality printing resulted in quick customer adoption and fast success in the Saudi market. This success ensued for Final Touch a high confidence in the partnership with Office Supplies company and Konica Minolta and motivation to further invest in more advanced technology and conceptually advanced solutions going to the next level as an "above the rest" printing service leader in the market.
The solution which made this vision come true is Konica Minolta's AccurioJet KM-1e, B2+ UV Inkjet Printer combined with MGI JetVarnish 3D EVO for Embellishment. Both AccurioJet KM-1e and MGI JetVarnish 3D EVO are 1st installations in the Middle East and Africa region. These installations have written a New Script in the Print Industry diversifying from common methods of Offset and EP Digital.
This Print Facility opens up a New Horizon not only for Final Touch but for the entire Print Industry in Saudi Arabia and the entire region. Using the latest Technology in the Print Industry, the facility offers Substrate Variety, Quick Turn Around, B2+ size using new methods of Digital, offering Value Addition in quick time. Final Touch will benefit from a Technology with Zero Wastage, Accuracy, Reduced Human Resources and human errors, Erased Maintenance before and after each job, No Plate Making, No Screens and Blocks for Value Addition, Re-Print with content change without re-making plates, Consistency within the job, Consistency at Re-Print, Variable Data Print application at B2+ size jobs. Substrate Variety is a great business value to Final Touch which can offer premium jobs without pre-coating.
Final Touch targets Commercial, Packaging, and Publishing jobs and within no time has performed jobs for all mentioned areas.
Konica Minolta's demand for B2 size digital printing and embellishment has surged to new heights, not merely because Konica Minolta meets the industry's needs, but because Konica Minolta anticipates them. We're not just keeping pace with the demands; we're setting them. From striking visual imagery to intricate foiling and embossing, Konica Minolta's technology transforms ordinary prints into extraordinary experiences.

YOU MIGHT ALSO LIKE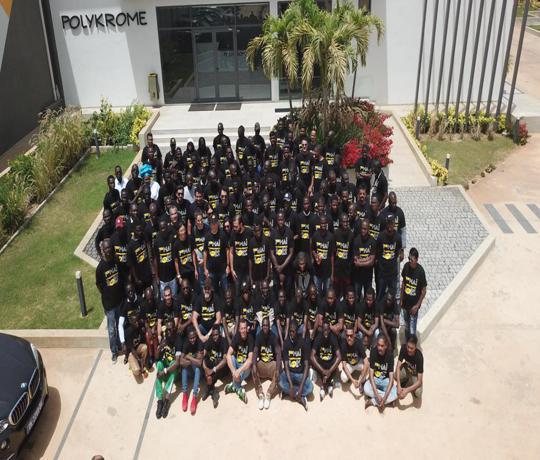 Nov. 24, 2023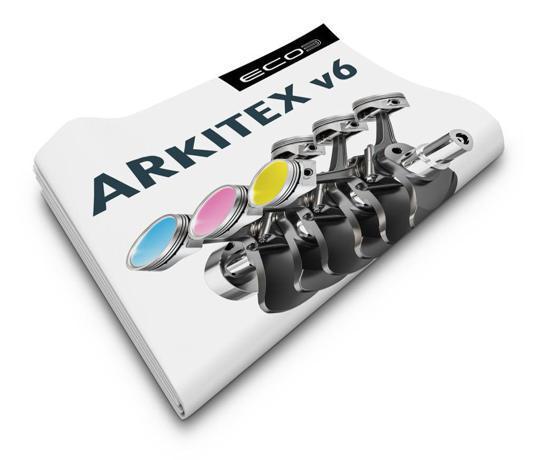 Nov. 24, 2023