Gulf Print and Pack 2024 to focus on the digital transition in the MENA region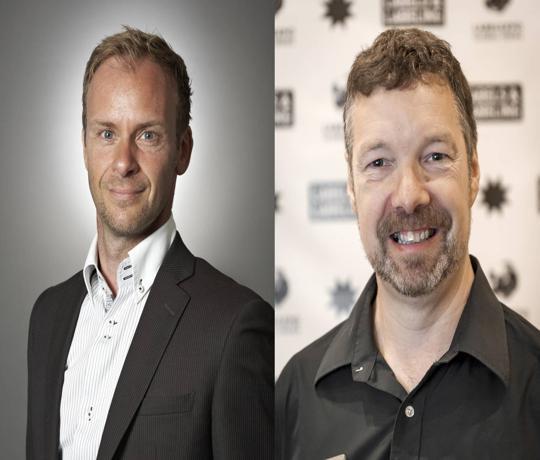 Gulf Print and Pack 2024 will be held from 09 to 11 January 2024 in Dubai. Registration for the event is open. On this occasion, PrintWeek MENA held an exclusive conversation with Barry Killingrey, Event Director of Gulf Print & Pack 2024 and Andy Thomas-Emans, Strategic Director of Labelexpo Global Series.
Interview with Barry Killingrey, Event Director of Gulf Print & Pack 2024:
1. Registration has opened for Gulf Print & Pack 2024, the Middle East and North Africa's leading exhibition for the commercial and package print sectors. What are the highlights of the 2024 edition of the show?
Visitors can expect to see technological advancements in wide format, cut-sheet digital labeling and embellishment and flexo print. The key trend in the MENA market is the transition to digital, not only in terms of print and post-print equipment, but also workflow, and visitors can expect to see this transition come to life on the show floor at Gulf Print and Pack 2024.
2. What are the key launches and special offers anticipated?
Gulf Print & Pack 2024 features the world's leading print and converting supplier brands, all of whom will be bringing to the show their most recent and cutting-edge equipment and software systems. Most companies like to keep the actual machinery they will bring under wraps until the big day, but with this calibre of exhibitors we can guarantee a stunning view of current technology trends.
Among those leading suppliers include: Heidelberg, Konica Minolta, Kyocera, Epson, Ricoh, flexo press supplier Etirama (through local agency Afra), Nilpeter and Vinsak promoting Lombardi label and packaging presses. There will also be a large contingent of Chinese suppliers at this show, including Weigang demonstrating its inline flexo press and Dongguan showing its post-press automated binding equipment. Key equipment agencies representing a vast array of OEM principals include Multisystem, MTEX NS and Feida Machinery.
3. What does digital transformation mean for the printing and packaging industries? How does GPP 2024 focus on these post-pandemic digital trends in the industry?
Conventional offset printers are now looking closely at cut sheet digital presses, while both flexo and offset printers are seeing increased digitization and automation of printing and finishing machinery, as well as automation in platemaking and colour management. Corrugated printers also have new digital options, both at the high-volume end and in continued development of wide format presses and cutting tables.
Another key trend to watch out for at Gulf Print & Pack 2024 is digital embellishment of cut-sheet commercial work, folding cartons and labels. The replacement of conventional tooling by high build inkjet varnishing, laser die cutting and digital metalization technologies will transform the value proposition for both commercial and packaging printers.
4. What is the number of visitors expected for the event? How are they going to benefit from the show?
Appetite is very healthy for this next edition, and we expect a return to pre-pandemic numbers, when we had almost 9,000 visitors. Visitors to Gulf Print & Pack 2024 will be able to learn how to enter new and profitable niche markets in the fastest growing sectors of print, everything from commercial printing, digitally printed textiles and display graphics, wall coverings to labels, package printing and on-demand digital printing.
5. Please share a brief profile of the exhibitors.
Exhibitors for Gulf Print & Pack 2024 cover all aspects of conventional and digital printing and finishing as well as inks, consumables and prepress/workflow software across both commercial print and packaging printing spaces.
6. How does GPP contribute to accelerating the industry's growth in the region?
Gulf Print & Pack provides not only hands-on demonstrations of cutting edge digital and conventional print and finishing equipment, but also the networking and educational opportunities that arise when the entire print and converting industry supply chain is brought together on the same show floor. This is a unique opportunity for commercial printers, PSP's and packaging and label printers to come together to share information on emerging technology trends, regional development trends and detailed 'how to' demonstrations on exhibitor booths.
Interview with Andy Thomas-Emans, Strategic Director, Labelexpo Global Series:
1. How can printing and packaging companies maximise the value of their hardware offerings and combine it with software solutions?
Today's printing and finishing hardware – whether digital, flexo or offset - has reached a high level of print quality and automation, but the key to making full use of these developments lies in integration into automated factory-wide management systems. Integration runs in both directions: we want to be able to download production information to the hardware from our pre-press and factory planning systems; and we want to be able to access real-time production data from the hardware to feed back into the factory planning system.
There are huge gains in productivity from this kind of two-way communication and linking the hardware to a Cloud-based network. For example, it does not matter how automated your hardware is, if the operator is keying in the wrong information from a job bag. We want to eliminate this 'double keying' and download production data directly to the machine. And the ability to receive real-time data on machine down/uptime, materials usage, ink consumption allows factory manages to see where there are bottlenecks in production and work with the operator to resolve them. It will also make costing and estimating far more accurate which has a direct impact on profitability.
2. What are the new growth areas for the printing and packaging industry in the digital age?
The key growth areas for commercial and package printing are based around key consumer and retail trends towards shorter runs, personalisation (or mass customization), multiple variants and just-in-time production and delivery. In the commercial space, this is opening up new opportunities, for example, for photobooks, on-demand automated book production (printing and binding), high value magazines and direct mail. The new generation of young consumers value authenticity, which is driving, for example, a revival of vinyl records with high decorated gate-fold sleeves. Similar trends are boosting personalised digitally-printed fabrics and wallpaper.
The same trends are driving growth in the package printing and converting formats – labels, folding cartons, flexible packaging. Short run, JIT production, consumer engagement via QR codes, multiple product variants and reduced design-to-shelf cycles. In addition, we see brand security and track+trace using variable codes and microtext holograms as rapidly growing opportunities for digital print and converting systems. Looking at new trends on the horizon in both the commercial and package printing space, digital embellishment will be a key one. The ability to digitally print variable tactile features using high build inkjet and digital metalization opens up new opportunities for value-added print production.
3. What strategy do businesses need to consider while implementing digital transformation?
The most important factor is to understand why you are making the digital transformation. To simply replace a piece of analog equipment with a digital press or finishing line without considering how it fits into a wider business transformation strategy will not reap the full benefits of that new equipment.
Instead, think about what new skills need to be developed among the workforce; and how will digital automation change your allocation of staff – are you simply aiming to cut the workforce, or can existing skilled operators be redeployed into more added-value management level tasks? It is critical that your workers see the digital transformation as giving them more opportunities for development and advancement – rather than simply as a threat to their jobs. So, developing a digital culture or mindset among your staff is absolutely key.
Secondly is to plan how all the parts of the digital transformation interact and add value. It is as important to think about how you will automate factory operations such as warehousing, invoicing, repeat ordering and planning, as deciding on which pieces of digital equipment you will buy. For example, a digital press will be handling a lot of short-run jobs, which all have to be estimated, costed, and invoiced, and these processes absolutely have to be automated – and staff trained to operate these systems – before considering investing in digital equipment.
Finally, think about how you will interact digitally with the world outside. For example, a digital store-front, cloud-based proofing and job acceptance with key customers and working digitally with your supplier network.
4. In your view, what are the current trends and growth opportunities for the printing and packaging industry in the Gulf region?
The population profile in the Gulf region and in the wider MENA region is overwhelmingly a younger demographic, meaning all the trends we have outlined in an earlier question apply here. So as far as the consumer market is concerned, we will see the proliferation of SKUs, a trend towards 'challenger' brands launching bespoke products, and in many cases selling these direct to consumers via social media and the internet rather than through the traditional retail network. Not only does the huge growth of online purchasing involve increasingly sophisticated transit packaging – for the 'opening experience' - but it also requires a huge amount of VIP address and tracking labels, including RFID.
At the same time, we see a continued growth of organised retail throughout the region, which means greater opportunity for the global brands to be present, with their requirement for labels and packaging matching global standards.
The younger demographic also means there are major opportunities in educational print, with examples being on-demand textbook printing as well as all the types of print required by educational institutions, all of which has the potential to move to digital printing from traditional offset.
Another important growth trend lies in the industrial sector. Dubai, for example, is a major airline and transhipment hub, where secure documentation and address labelling, as well as ticketing and industrial address labels for shipping consignments, is a major opportunity for printers. The wider Gulf region is also a strong user of industrial labels and packaging for chemicals – typically in drums or flexible packs - which require in all kinds of variable information printing from hazchem to shipping information.
5. We are keen to know about the industry trends to be highlighted at GPP 2024. Please explain.
The key trends at GPP 2024 will be the continued move from analog to digital printing and finishing. We have already seen a strong move from screen to wide format inkjet in the commercial print space, and this will accelerate. An interesting development here will be the continued development of hybrid wide format systems capable of handling both sheets and rolls, greatly increasing their flexibility for a range of end use applications. Wide format will show a huge range of diverse applications at the show, from floor tiles to décor and from in-store corrugated POS display units to flatpack tables and chairs. In transactional printing we will see a continued move to high-speed inkjet with automated finishing, and similarly in the photobook and book sector we will see automated on-demand bookmaking systems including both printing and binding in the same line, or with automated offline binding and packing. There will be a strong focus on label technology at the GPP 2024, with an Etirama flexo press demonstrated by Afra and a range of digital printing and embellishment equipment.
YOU MIGHT ALSO LIKE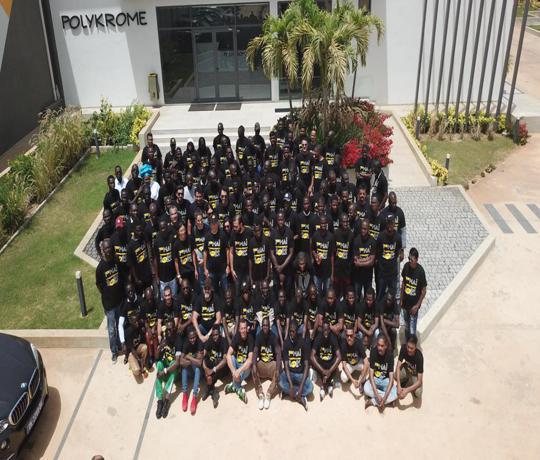 Nov. 24, 2023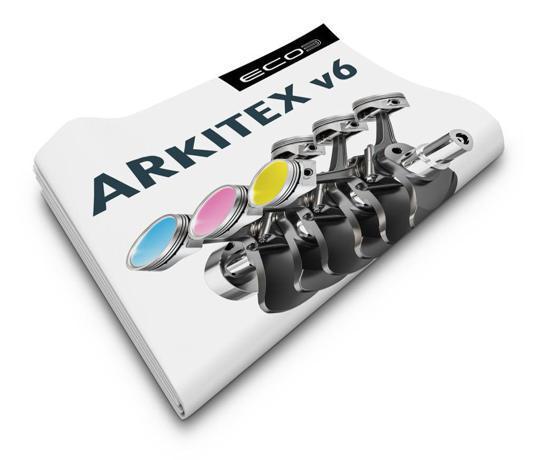 Nov. 24, 2023