How to implement automation in printing operations
It is becoming necessary in printing operations to automate as much as possible to gain efficiencies. But before you begin your planning processes, look at your current state to ensure that you understand how works happen today. Kodak, a global technology company focused on print and advanced materials and chemicals, explains the vital role of automation in printing operations and how to do it properly. Read on.
Single system of record that reliably gathers data from business and production systems
If you have that system of record, you are in the perfect state to take on end-to-end automation. If you have multiple points of data collection that have never been integrated, there is still a path to automation. Still, your planning may take longer to accommodate identifying the required data and the processes that use them.
Standard processes for order taking, job specification, and order management
When there are standard processes, planning for automation can leverage them to speed implementation. When the procedures to take orders are different for every sales channel, it is hard to standardize order intake. When the process of capturing job specifications varies by sales team member and orders are managed without a strategic view into machine usage and job deadlines, some work will be required before automating and making those processes more efficient.
How many spreadsheets are used to track jobs, components, or processes?
Every business has some ad hoc processes tracked on spreadsheets, whiteboards, and notepads to keep mission-critical items front of mind. There is nothing wrong with them, but when they become the sole source of truth about a job or a process, they add risk to production. Some organisations justify using spreadsheets by putting them onto shared-access servers so that all authorized constituents can easily access them. It sounds like a great idea, but over time you may find that copies are sitting on individual desktops, and the shared copy is no longer the reliable source of information.
Knowing what you have as you plan for automation will help you size the effort. Moving to that automated environment creates a single system of record that is reliable and can be integrated into adjacent business and Enterprise Resource Planning (ERP) systems.
Planning for automation
You could find some processes that appear easy to automate, add some new tools, and call that your automation plan, but there is a better path. It starts with knowing what is possible. New options in cloud-based workflows bring the same powerful options to smaller shops as the largest shops enjoy. With minimal investments and immediate implementation, shops with a single digital press can build an efficient workflow that will scale using the same technology as a mid-size shop with a mix of offset and digital devices. And these modern cloud-based production workflow solutions can help in any segment, whether the work you produce is graphically-rich static content or uses data-driven processes to execute variable content targeted to a specific recipient. Today's automated production workflows are built to integrate MIS and ERP tools, Web-to-Print solutions, and e-commerce options. This approach should be high on your list as you consider automation options because it brings a robust IT infrastructure to the table.
Automating individual processes glued together with manual interventions isn't the accomplishment that brings the most benefit. Considering automation requires a dive into every action involved, from the point of estimation and sale to the final delivery to the customer. Planning is the active event designed to identify the touchpoints and the best approach to reviewing each step, the people involved, and the current tools used.
Start by articulating your strategic goals for 2022. You may be looking to expand into a new industry or print segments. Your current workload may require more capacity. You may want to acquire more capabilities, either through buying more equipment, optimising workflows, or buying a company. As you consider your strategic plan, itemize the candidate processes for automation to move you toward those goals. Don't be surprised if you identify current manual processes as critical roadblocks.
Strategic goals are long-term and inform the way the business runs. There will be some work to do to build the bridge from strategy to implementation, and that is where tactical planning becomes essential. Tactical goals are more than solving today's bottleneck. They work within the strategy to consider implementing new software and processes while keeping production moving. Think of it as changing the tires on a car while it's in motion. There will be practical concerns as current processes are replaced by automation, including how and when to move off tools that are no longer providing value. Tactics should support the strategic goals and solve the business' specific challenges without adding more hurdles to creating an automated environment.
Build the strategic plan for automation to consider the practical implication of automating the current processes, including goals for gaining buy-in from the team members in each department, who may be asked to change how they do their jobs or change positions to accommodate the planned process modifications. Look for onramps to the fully automated business environment for every element in the tactical plan that enables lower cost and higher margins.
A part of tactical planning includes your approach to daily operations. To create an efficient environment in 2022, consider a standalone Operational Plan to document the expectations for each department, interface points between departments, and the key performance metrics that will help everyone stay on the strategic course. Automation does not eliminate the need to understand the production touchpoints. The best practice is to document what should happen if you lose access to the automation, too.
The last step in planning for automation is to build the appropriate contingency plans. Cloud-based automated workflows protect you from onsite server disruptions and mitigate much of the risk associated with onsite installations when paired with a disciplined backup strategy.
What to do next
If you plan to automate your print workflow in 2022, look for scalable and easy platforms to integrate with your core business systems. Ensure that your chosen technology partner lets you automate each task within prepress and production and then map those automated tasks together to ensure that each type of job takes the correct journey through each process. Learn your options, and then create a plan that works for you.
YOU MIGHT ALSO LIKE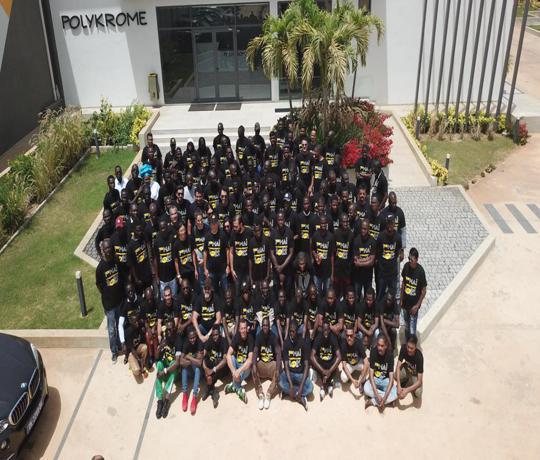 Nov. 24, 2023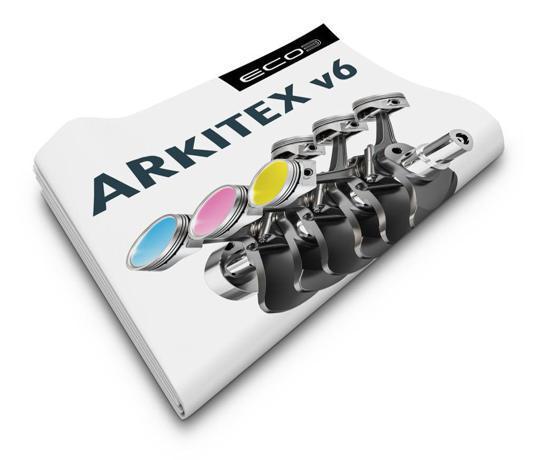 Nov. 24, 2023