'Uchida die cutter - AeroDieCut to be launched at GPP': Afra
Mr Mohammed Azam Arabi, Assistant General Manager, Afra Asianray Printing Equipment Trading LLC
Afra Asianray Printing Equipment Trading LLC will launch the all-new, versatile Uchida die cutter - AeroDieCut through Gulf Print and Pack 2022 for the first time in the Middle East and Africa. Mohammed Azam Arabi, Assistant General Manager of the company, says "the machine comes with a new patented technology that enables digital die-cutting using conventional wooden dies. This groundbreaking technology enables the users to the best of both worlds of conventional and digital technologies.
Q&A with Mohammed Azam Arabi:
What does digital transformation mean for the printing industry?
Digital transformation is a complete reality of the real world which has been discussed over the past decade in the industry, undoubtedly. According to us, the transformation is essential, especially in the very short and medium run lengths in the market.
How can printing companies maximize the value of their hardware offerings and combine it with software solutions?
Most of our new-generation machines sink well with the on-demand needs of today's industry.
RFID, personalized printing, barcodes, and QR codes are all made easy with the simplest software offerings, through our solutions.
Fast reliable intelligent industrial standard machines and high-quality software make things trouble-free and effective giving our customers a wide range of opportunities.
What are the new growth areas for the printing industry in the digital age?
The Growth focus is especially the On-Demand Packaging, Digital Overprinting solutions, and eCommerce packaging. Individual small-scale entrepreneurs usually advertise and manage their products through social media, which is the lot to be more focused on.
Digital transformation is something extraordinary that will fuel individual entrepreneurs who look for their expansion by setting a trend by making their products unique and presentable in quality packaging despite the quantities being minimal.
What strategy do businesses need to consider while implementing digital transformation?
Businesses have to follow simple strategies including production processes based on an ideology of maximizing productivity while simultaneously minimizing waste within a manufacturing operation, which is ideally called lean manufacturing. Things that don't add value that the customers are willing to pay for, should be minimalized to floor level.
Analysis of all aspects including the Strengths, Weaknesses, Opportunities, and Threats is vital to be performed that can help you to analyze what your company does best right now and to devise a successful strategy for the future.
Financial discipline is another area to focus on which enables you to reach your big goals faster than a scattershot savings plan.
What are the challenges faced by the printing industry in the digital age, and how to overcome them?
Knowingly or unknowingly, many have invested in technologies and don't use them up to their full potential. A good business plan including an analysis of your competitive environment, a marketing plan, an analysis of human resource requirements, and key financial information, to reach different segments of the market, and proper implementation is the key to success in the industry.
What is your strategy for the next year?
Strategy planning isn't a short deal. It's an ongoing process with a focus on a clear set of plans, actions, and goals that outlines how a business will compete in a particular market, or markets.
We are extensively working on cost-effective digital label printing solutions, eCommerce solutions, sustainability packaging, digital overprinting solutions, etc. to have a more/wider transformation to a sustainable era for packaging.
How has the COVID pandemic affected your business? How are you overcoming the challenges?
Covid lockdown were tough. We always believe there are more solutions than problems.
We have modified existing business processes, culture, and customer experiences to meet changing business and market requirements.
We have come up with many newer ways to connect more productive through meetings and have been implemented across the other branches and regions of operations. The highlighted approach was the implementation and successful operation of service support online through the period when travel is restricted.
How do your machines help customers get better service at a fair price?
We offer Affordable, Functional, Reliable, and Automated machines, which are always an excellent value for money. We have a consultative approach that prioritizes relationships and open dialogue to identify and provide solutions to a customer's needs.
Proper assessment of requirements, planning, implementation, and overall handholding till our customers get into the flow, are the key(s).
What prospects do you see in Gulf Print & Pack 2022? Please explain.
Gulf print has always been good for us, we expect new young entrepreneurs coming into the show from different spectrums, especially from the other industries to a transforming industry of sustainability.
GPP '22 will help in promoting our end-to-end solution/workflow that will provide real-time insight into optimum production possibilities.
The breadth and diversity of our portfolio of innovative solutions, designed to help industrial and commercial printers transform their businesses, enable us to have conversations with new and existing clients that we continued well after the show together with our business partners. We are therefore optimistic that this year's event will be equally productive, for Afra, our partners and our clients.
YOU MIGHT ALSO LIKE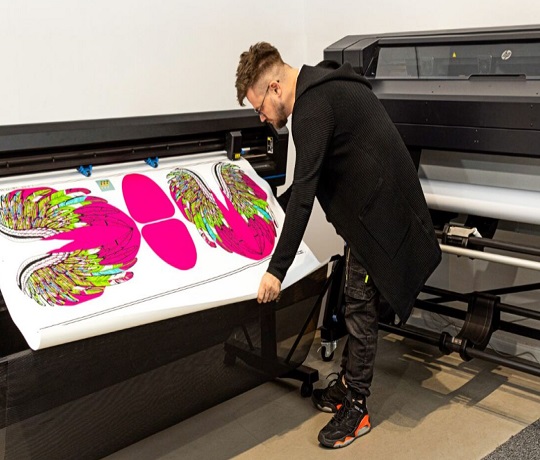 Sept. 28, 2023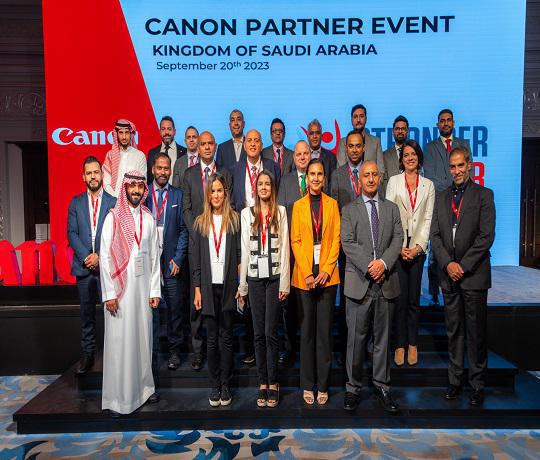 Sept. 26, 2023