HDC ups booklet capacity as schools return
HDC's new PowerSquare can handle booklets up to 224pp
The Inchinnan, Renfrewshire-based business installed the offline Morgana PowerSquare 224VF with high-capacity feeder at the end of July.
The firm largely runs Canon digital print engines, and the new offline Morgana was supplied by Canon UK.
It joins a five-year-old hand-fed Watkiss bookletmaker and a second inline PowerSquare unit on a Canon VarioPrint 6250 that was installed two years ago.
"Whilst the inline unit has been a great success, the latest Morgana PowerSquare 224 with the VF feeder can be much more efficient and more versatile in an offline configuration, where it can handle the output from two or three of our mono and colour Canon presses," said managing director Robin Clark.
YOU MIGHT ALSO LIKE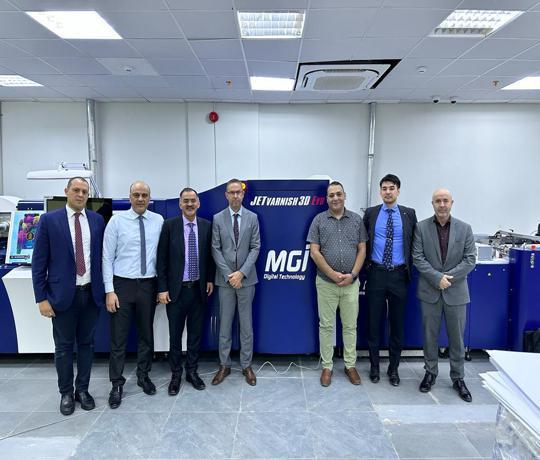 Feb. 2, 2023
Feb. 2, 2023